Agriculture Financial Services (AFSC) provides Alberta's farmers and agribusinesses with loans, crop insurance and farm income disaster assistance.
We've been partners in the ag industry for over 80 years and we are working alongside producers to build a strong, growing and diverse industry.
We'll find the way forward together
AFSC staff know first-hand the challenges and rewards of agriculture
At AFSC, our people are proud to support Alberta farmers. Many of us are farmers too and we understand the late nights and early mornings spent in the fields and barns throughout the province.
Meet the AFSC team
At AFSC, we're proud of the work we do to help build a strong, growing and diversified agriculture and agri-food industry in Alberta.  Many AFSC team members are also producers and know first-hand the challenges and rewards Alberta producers face.
Each month, we feature a member of the team in AFSC's newsletter, Field Notes. Meet Joy, a Relationship Manager Lending from our Olds Branch Office.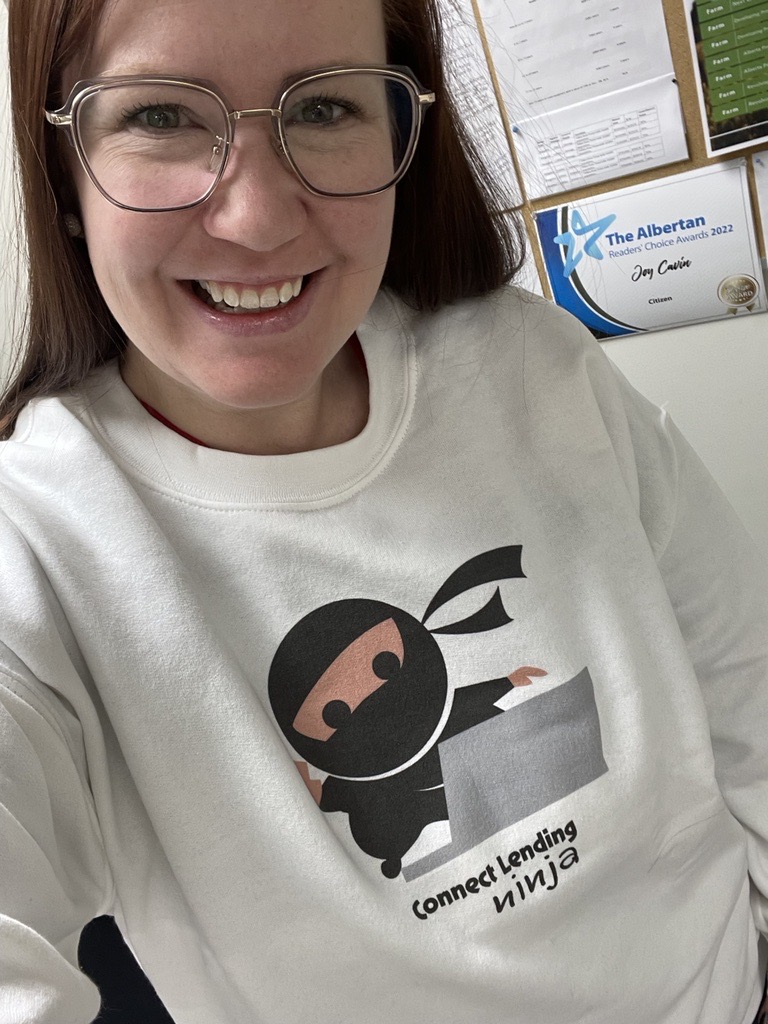 Joy, Relationship Manager Lending, Olds Branch Office
Years at AFSC: I have been with AFSC for over a year.

Why did you pursue a career in agriculture? I married a man from Bowden and ended up in Olds, Alberta. This is such a huge agricultural centre and I found myself drawn to the farming community. I was lucky enough to find a job that allows me to crunch numbers, play on computers and talk about farming all day long.

Are you involved in agriculture beyond your work at AFSC? I have been a volunteer for the Oldstoberfest rodeo for the last three years.

Why do you enjoy working in agriculture? I love the laid back attitude and amazing community that comes with working in agriculture. I have some of the best clients and coworkers!

Are you involved in any community initiatives or groups? Yes! I love volunteering. (I even got a medal for it in December.) I am involved with my kids' school council as president and the Fun Lunch coordinator for the school. I am a board member for Olds Fashioned Christmas, Olds Canada Day, and Olds Christmas Angels.

I'm also IT director for Hope 4 MVC Kids, former co-chair for Local Women Unite, lead for the Home Church Christmas Basket Program, VIP coordinator for Oldstoberfest, former COATS Air Cadet Officer and former Legion bingo caller.
To meet more members of AFSC team, please see the Meet the AFSC team page. To sign up for our newsletter or other AFSC publications, please see the Sign up for AFSC Communications page.
Our Promise
AFSC promises to work ceaselessly to understand your work, challenges, and values, and to earn your trust through honest conversations. We commit to providing solutions that help your business succeed.