Martens family grow their business with AFSC
Nathan Martens is Jake Martens' son, the second youngest of six brothers. Nathan and three of his older brothers are following their father's footsteps and growing agricultural roots. All four brothers are now independent farmers and they keep close to each other as a tightly-knit family.
There is one more common factor that brings together all the farmers of the Martens family: They have been doing business with AFSC for years, using lending products when they want to grow and insuring their crops as they go.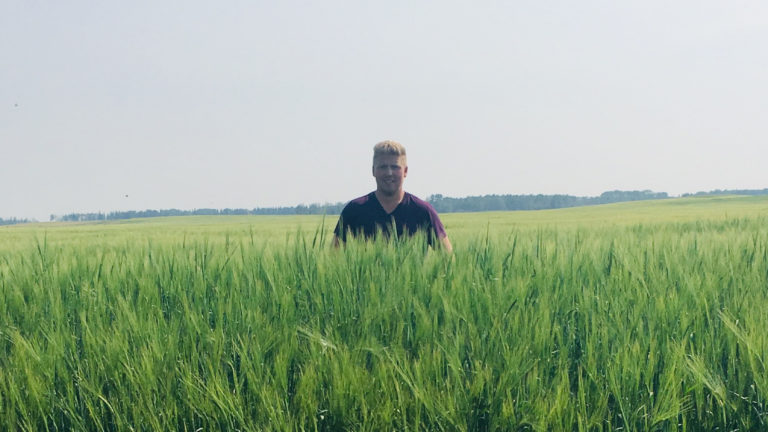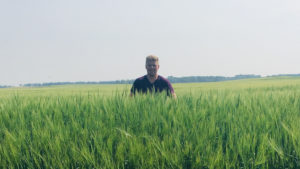 "My business relationship with AFSC started when I was 18," said Nathan. "I rented land and bought crop insurance." He would later take loans from AFSC to grow his own operation.
"Nathan has purchased his land from his father, two quarters in 2015 and an additional three quarters in 2018," said Yevonne MacDougall, lending specialist at AFSC's La Crete branch, who managed Nathan's transactions.
It was not only Nathan who was using convenient borrowing opportunities offered by AFSC, his brothers have also been taking advantage of favorable borrowing conditions.
"I would rate the quality of AFSC connection in our business very highly," said Nathan, "because they helped me to get where I am now."
The whole family operation runs on 4,500 acres of land, and each family member have separate operations and income.
Nathan said it was important to choose AFSC as his lending and insurance agency for more than one reason.
"The generational connection with AFSC was very helpful to me," he said. "It was my choice because they have a nice straight forward system and because my dad was there, too."
Father Jake's role and leadership in Martens family's business relationship with AFSC is appreciated on the AFSC side as well.
"It is great to be a part of the next generation's growth as they start their farming careers," said Yevonne.
"Working with Nathan and his father through this process has been very enjoyable for me personally as a lender with AFSC.
"It is clearly evident Nathan's father, Jake, who has been a farmer his entire life, has encouraged, supported and counseled his sons in all aspects of farm life."
Nathan agreed.
"I and my brothers ended up being farmers because we were born and raised on the farm, and so it became our passion and way of life."