AgSmart: Not your typical farm trade show
AgSmart is not your typical farm trade show.
Part conference, part trade show, AgSmart is best described as an ag tech educational expo which focuses on data and technology, designed specifically for farmers. While all the standard booths and equipment exhibits are present, there is much, much more going on.
"We are a different type of event," explained Stacy Felkar, AgSmart co-event manager. "I would describe us as an educational expo—so almost like a cross between a trade show and a conference.
"It's a unique model that doesn't really exist in the industry."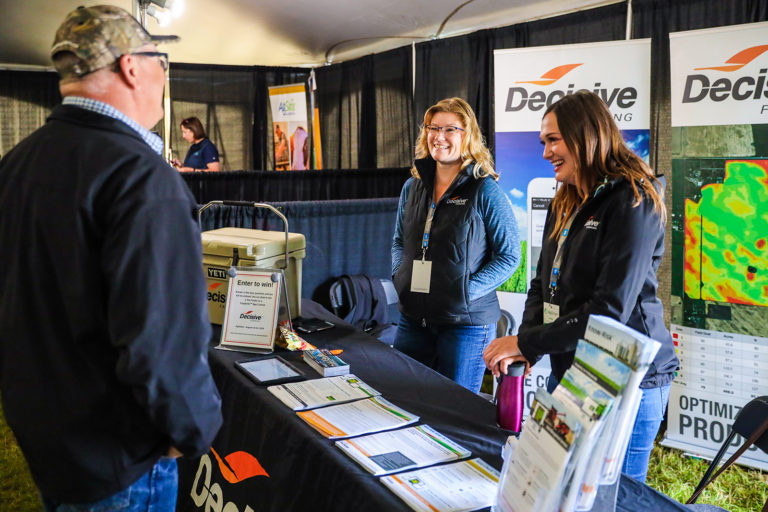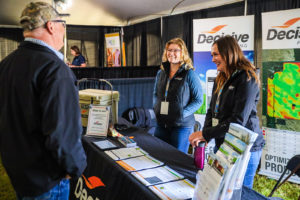 This year's AgSmart, which is the result of a partnership between Olds College and Agri-Trade, will feature 50 educational sessions, 100 exhibitors and numerous demos and hands on experiences throughout two days. The event is set for August 10 and 11 on the south portion of the Olds College Campus, will be entirely outdoors, and will follow all Alberta Health Services, Town of Olds and Olds College's health regulations and requirements.
"Attendees to AgSmart can see and learn in a hands on (setting) about what's the latest and greatest in the ag tech industry," explained Felkar. "The model is very conducive for the hands on learning model and there is a lot of time for that one on one interaction, so the opportunity to have those conversations and kind of drill down deeper into what can really help producers on their farm.
"And some of these innovative solutions that are just coming out then can be flagged on their radar for something that may work for them tomorrow or a year or two down the road."
This interactive, immersive model is working for farmers. Kevin Bender of Bender Farms said he likes the hands on nature of AgSmart as "seeing things in action is often more effective than just hearing about them.
"AgSmart stands alone as a hands on conference with a primary focus on technology," said Bender. "The partnership between Olds College and AgriTrade provides a great learning opportunity."
The inaugural AgSmart was held in 2019, and Felkar said that first event went really well. However, they wanted to change some things for the 2020 event, including moving everything out into the field.
"And then, of course," said Felkar, "2020 came and we had to modify (our plans) with not being able to host our live event" due to COVID-19.
"And so we had a few webinars and we launched our Digital Ag Tech Directory and kind of kept everything going and kept engaging with the ag tech segment of the industry and just waited until we could go again."
Ready to welcome everyone back
The AgSmart team has been planning for the 2021 edition for months. And throughout it, the team remained cautiously optimistic that AgSmart would be able to take place. With the government's recent Open for Summer plan, it became clear that a AgSmart could go ahead as planned.
Felkar said they are happy to put their plans into action while keeping health and safety top of mind, and they are now "getting ready to welcome everyone back this August."
"We took a very flexible approach with our engagement with industry, and I think we are probably at 75 per cent booked for our event space coming into the June window. It (is) all coming together and everyone is excited and interested in engaging; we really appreciate the support from industry."
Attendees can expect to a wide range of educational sessions covering topics like how producers can look at digital technologies in a digital app overloaded world, how computer vision can help with livestock management care, and agronomy at high resolution.
There will also be several speaker sessions exploring a variety of subjects including Are you a good or a great farmer? And do you know the difference? with Shea Ferster of MNP; Floating Island Technology for Livestock Water Remediation with Emilie Edgar & Krista Pick, Olds College; and When Stress is More Than a Season with Lesley Kelly of High Heels & Canola Fields. Agriculture Financial Services Corporation is pleased to be the sponsor for Lesley Kelly's sessions at AgSmart.
Finally, attendees will also be able to watch numerous live demonstrations, which include "everything from apps and drones to large autonomous equipment going in the field."
In addition, AgSmart participants can check out what's happening at the Olds College's Smart Farm and the Technology Access Centre for Livestock Production. Felkar said there are several live demonstrations and informational sessions that focus on the research and projects underway at the Smart Farm and the Technology Access Centre.
For more information on AgSmart, or to purchase tickets, please see the AgSmart website agsmartolds.ca. Early bird ticket prices are in effect until July 31.