AFSC's Women in Ag Award recipients announced
Women play a key role on Alberta's farms, ranches and agribusinesses; however, sometimes their contributions are overlooked. Agriculture Financial Services Corporation (AFSC) is recognizing the women who make a difference in the agriculture industry with our Women in Ag Award.
This annual award acknowledges and honours the passion, dedication and commitment of women in agriculture and agribusiness in Alberta. It also celebrates the growing presence of women in this industry. Each year the award recognizes seven phenomenal individuals – four from anywhere in the province and three from within AFSC – who are improving this industry.
The 2022 recipients are:
Simone Demers-Collins, North
Emily Herder, Central
Luree Williamson, South
Hannah Konschuh, Under 40
Tori Stang, AFSC North
Karyn Salsbury, AFSC Central
Lori Peacock, AFSC South
Watch: 2022 AFSC Women in Ag Award announcement
These individuals are creating positive changes in the industry, and demonstrate:
Leadership or mentorship within the agriculture or agri-food industry
Passion for the agriculture industry
Support for the next generation of agriculture
The recipients of the Women in Ag award will receive a unique AFSC-branded award, a full attendance package for Advancing Women in Agriculture Conference (AWC West), hotel accommodation, and a private breakfast reception/pull-up-a-chair session with an AWC West speaker.
Making a difference in the ag industry
Simone Demers-Collins, North
Simone, a professional home economist, has educated, mentored and encouraged thousands through her work and volunteer activities. In the course of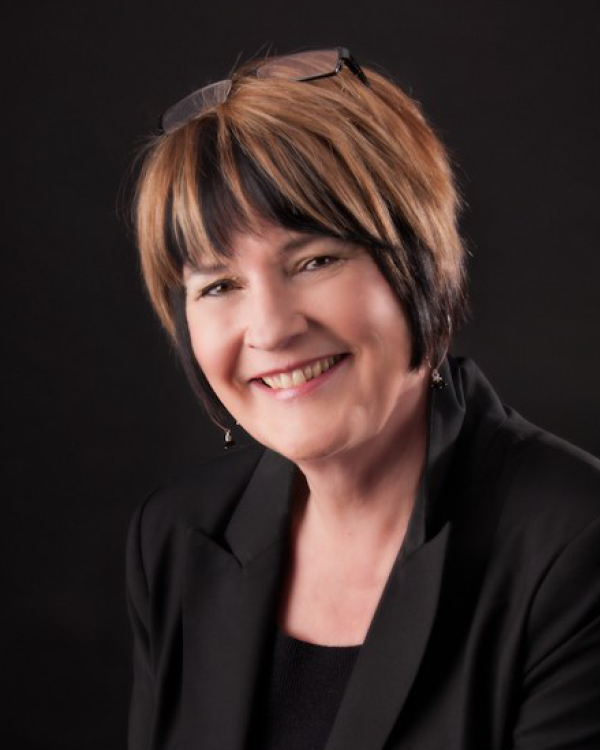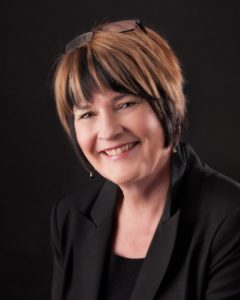 her career, Simone has worked with Alberta Agriculture, Alberta Canola, the Canola Council of Canada and has volunteered with a number of ag-based groups. Many Alberta women, men and children have benefited from her knowledge, leadership and example.
Simone openly shares ideas, encourages resourcefulness and develops those around her. She advocates for food, agriculture, and women and continues to look for opportunities to support, enhance and make Alberta a more positive environment for women in agriculture. Simone understands the importance of teaching the next generation about agriculture and bridging the urban-rural story on local, provincial and Canadian food. A long and active contributor to the Classroom Ag Program and the Ag in the Classroom programs, she developed agriculturally-based teaching resources for teachers. These resources included a series of graphic novels, which looked at where food comes from and how farmers care for the environment.
Every industry needs individuals who lead with passion, energy, and vision. Women like Simone are willing to be mentors—writing about what they know, training others, being a resource and, when required, taking the lead.
Simone spoke with 840 CFCW about her contributions:
Emily Herder, Central
Emily is making outstanding contributions to Alberta's agriculture and food sector through her business, Spring Herd Farms and her podcast, The Herd Community. Her mission is to share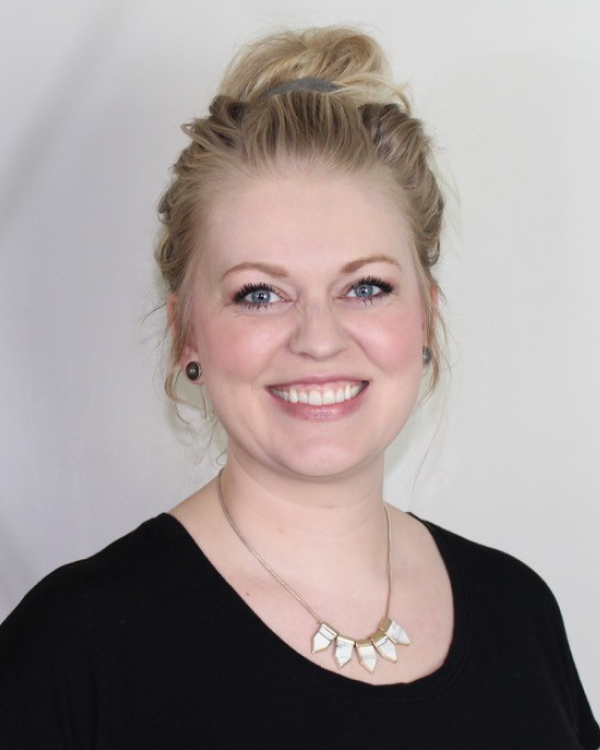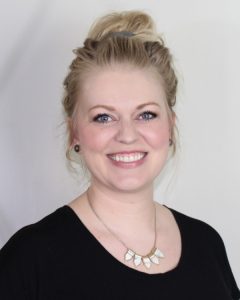 farm experiences with her community and allow other families to build their own positive farm experiences. She is doing so through social media influencing, online farm information sessions, chicken coop rentals, gift box creations using local vendors and an upcoming podcast featuring agriculture and community professionals.
Emily supports the next generation of agriculture by offering a variety of interactive online sessions with farm animals to provide education and engagement with families and classrooms. These sessions provide insight to the day-to-day activities on the farm, such as lambing and incubating eggs. The sessions provide a window for children to not only view, but also interact with farm experiences, igniting a passion in the next generation for agriculture.
Her vision of promoting farm life contributes to the advancement of women in many ways. Her impact through social media provides insight into what being a woman in agriculture can look like. She often shares her family life with her kids and provides a window for others as she demonstrates what it is like to be a mother, businesswoman and agriculture professional. She is a role model for all girls and women as she pursues her passion in a male-dominated industry with grace, authenticity and grit. Her love for sharing farm experiences shines through in all aspects of her business.
Emily spoke with 840 CFCW about her contributions:
Luree Williamson, South
Luree Williamson leads by example. As the CEO of Ag for Life, she is a strong advocate for women in agriculture. She works to support and connect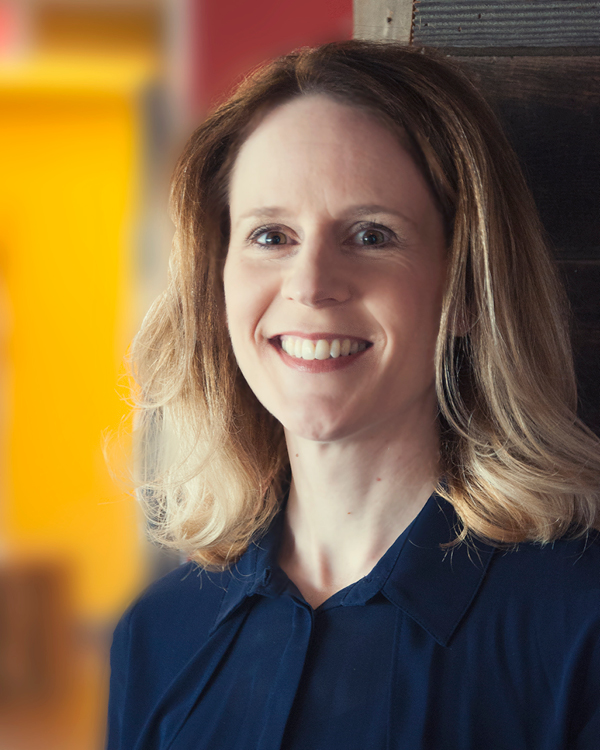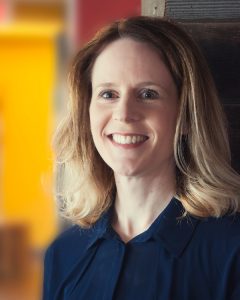 women in agriculture through a variety of initiatives, including internships, Connect Her events and educational events.
One such example is the Feed Your Future event held in November 2021. This event reached many young urban and rural women of all backgrounds with an interest in agriculture and food production as a potential career pathway. Participants heard from female industry leaders and professionals, and together they explored the topics of networking, leadership, and building personal brand. Through this event, these young women were introduced to the diverse roles in agriculture and food production.
Agriculture education is also important to Luree, with a number of Ag for Life's initiative focusing on career opportunities in agriculture and the agri-food industry. Students are encouraged to learn more about agriculture through many fun and interactive learning opportunities – blog posts, learning labs, publications, and videos with real industry experts – which make agriculture available and pique interest in the next generation.
Luree also ensures women receive the recognition they deserve within the industry through Ag for Life's Women in Ag and The Faces of Agriculture blog series that tells the stories of inspirational women within the agri-food industry. By giving women a voice in a male-dominated field, Luree is doing her part to make the agriculture industry a better place for women.
Luree spoke with 840 CFCW about her contributions:
Hannah Konschuh, Under 40
Hannah Konschuh joined her family farm, Generation Land and Grain Co., as part of the family succession plan a number of years ago after completing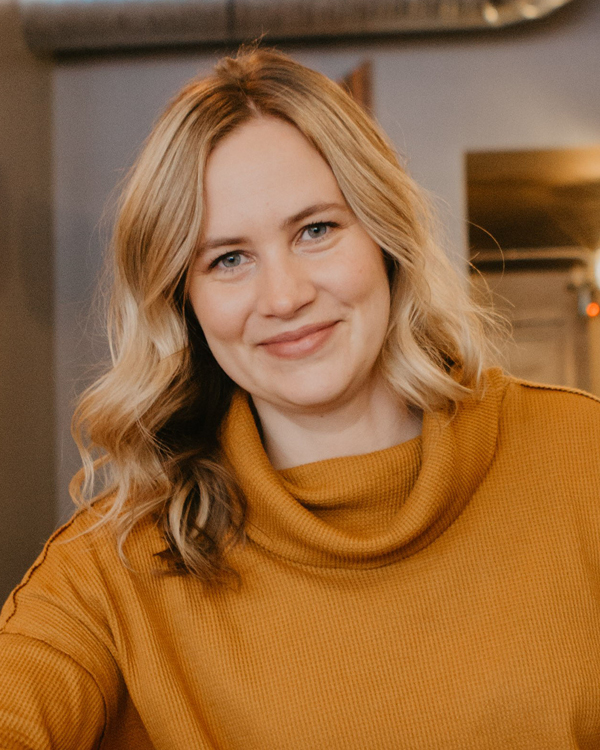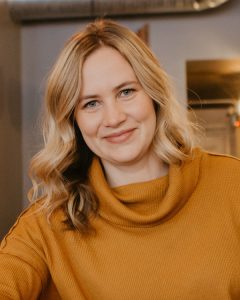 her MSc. in Soil Science. When she made the decision to return to Cluny and became a full time farmer, she quickly got involved in serving as a farmer director on a number of provincial and national boards with an aim to improve agronomic research and international markets for farmers.
Hannah was the first woman to serve on the board of the Alberta Wheat Commission and has been a strong voice for encouraging and inspiring other women to follow in her footsteps. She has dedicated much time to speaking and offering mentorship to other women who now sit as directors on other crop commission boards.
Hannah has undertaken a number of speaking engagements at various domestic and international industry events. At these events, she has shared her experiences as a full-time farmer, including how she overcame the barriers that she faces as a woman farmer/farm manager with the next generation of agriculture. Further, she has spoken on the important role that women, and all diverse groups, play in improving the performance of organizations, as well as presenting on the five steps towards an inclusive agricultural organization.
As a young female farmer, Hannah is a leader and continues to pave the way for future women leaders as a role model, mentor and advocate for women in the agricultural industry. Hannah continues to have an impact as a thought leader in the commission/association world as well as a farmer on her own growing, farm operation, through social media and other mediums. Through her podcast, and through other forums, Hannah has established herself as a leading voice in the agricultural industry for improving the dialogue around diversity, equity and inclusion.
Tori Stang, Client Services Representative, Vegreville Branch Office, AFSC North
Tori grew up on a family farm and, like most farm kids, helped on the farm. She and her four sisters learned at an early age that women had a place in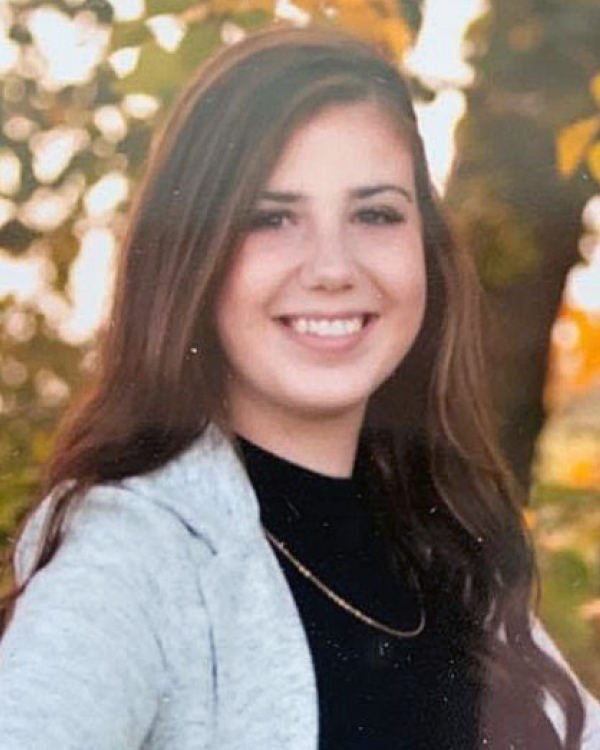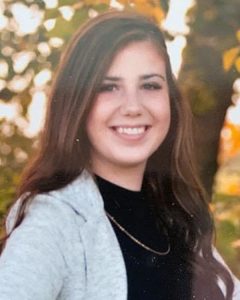 agriculture. She was involved in 4-H, and as vice president of the local light horse club, she learned how to lead and helped other members see how 4-H could serve them in the future.
Tori has dedicated herself to learning as much as she can about the agriculture industry, through college and hands-on education. Whenever she can, she applies her knowledge to help others, including young people who are looking to take over the family farm. Whether in the office or working on the family farm, Tori is always striving to do her best and to help other women be successful in agriculture.
Karyn Salsbury, Manager Processing and Verification, Lacombe Central Office, AFSC Central
Karyn works full-time at AFSC and participates in a multi-generational family farm operation. Each day she shows her children that women can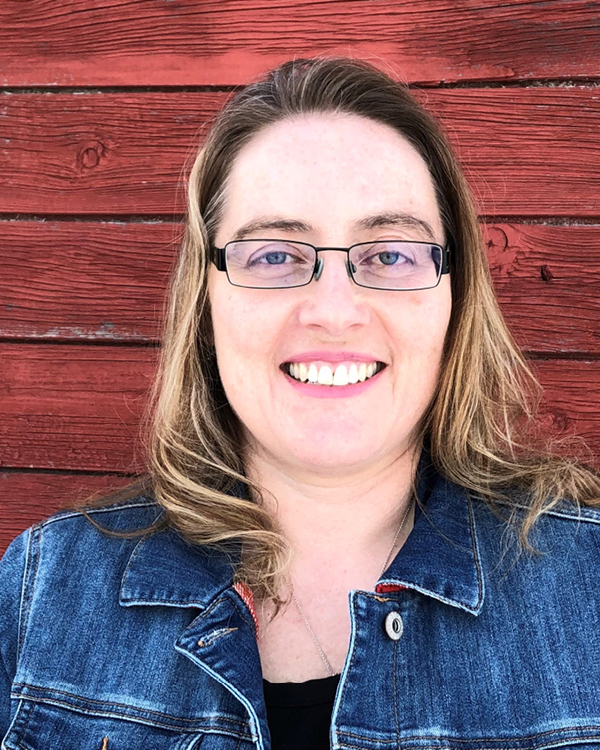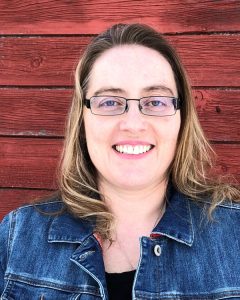 accomplish the same things as men. By giving her children a positive role model, she has given them the tools to succeed in agriculture or whatever field they pursue.
Karyn is also a positive role model for women at AFSC. She is compassionate to Alberta's producers, understanding the challenges and the stresses they face each day. She keeps producers top-of-mind and ensures they receive high-quality customer service.
Karyn was instrumental in the introduction of an improvement to the AgriStability claims process, which ensures producers receive their funds sooner. She is also supportive of her staff and encourages their personal and professional growth. Karyn's knowledge and passion for agriculture and the people in the industry comes through every day.
Lori Peacock, Client Services Representative, Oyen Branch Office, AFSC South
Lori's passion for AFSC's clients is strong, and comes from her own farming background. She shares that passion with her women colleagues, and helps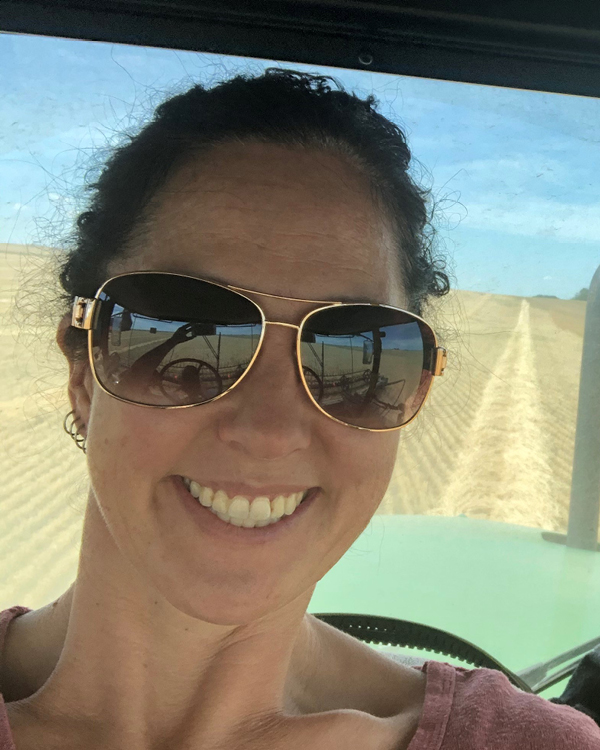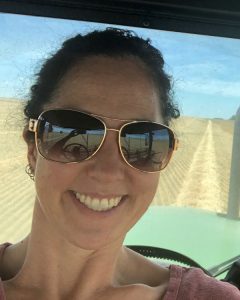 to inspire them to be advocates for themselves and their industry. During team meetings, she shares her own farming (crop and cattle) operations trials, and helps the rest of the team look at things from the producer prospective. She supports her younger teammates with her knowledge and passion for farming and for producers.
Lori also contributes to the family's multi-generational farming operation. She regularly shares the duties of the farming operation with her son and daughter. She is happiest when her weekends are full of tasks supporting those she loves with things like calving, seeding and harvest. Her excitement and passion for agriculture are contagious, and she is making the ag industry a better place for women.
The women of ag
Agriculture is a vast industry involving many different sectors and people. Similarly, the women of agriculture are distinct and unique, each with their own passions and projects and pursuits. 840 CFCW, in partnership with AFSC, spoke to some of the other women who are making a difference in agriculture.
Tamara Quashnick
Cathy Price
Megan Olynk