This summer, 22 4-H Alberta senior members will explore Alberta's agriculture industry as part of the Ag Next Gen Tour. Participants were selected during the recent 4-H Alberta Senior Symposium, a weekend of learning for senior 4-H members from across the province.
Through the Ag Next Gen Tour, 4-H members will gain increased awareness of Alberta agriculture and potential career opportunities. Agriculture Financial Services Corporation (AFSC) is proud to be the exclusive sponsor of the tour.
"We are at a key point in the agriculture industry, as new technologies and climate concerns intersect, and the next generation will drive the innovations and changes necessary to ensure that we can continue to feed the world population while protecting the climate and growing our industry," said AFSC Board of Directors Chair Kelly Smith-Fraser, during the award presentation.
"It is our job to nurture that next generation and help them learn about agriculture – its roots, its history and its many faces. With that in mind, AFSC jumped at the chance to be a part of the creation of a new program – the Ag Next Gen Tour.
"This agriculture/agri-food awareness tour will help members gain insights into local agriculture and food, the diversity of careers in agriculture and food and the culture and lifestyle of Alberta's diverse regions."
This year's Next Gen Tour will occur July 18 – 21, departing from the 4-H Alberta Centre at Battle Lake and head to Lethbridge on a round-trip.
2022 Ag Next Gen Tour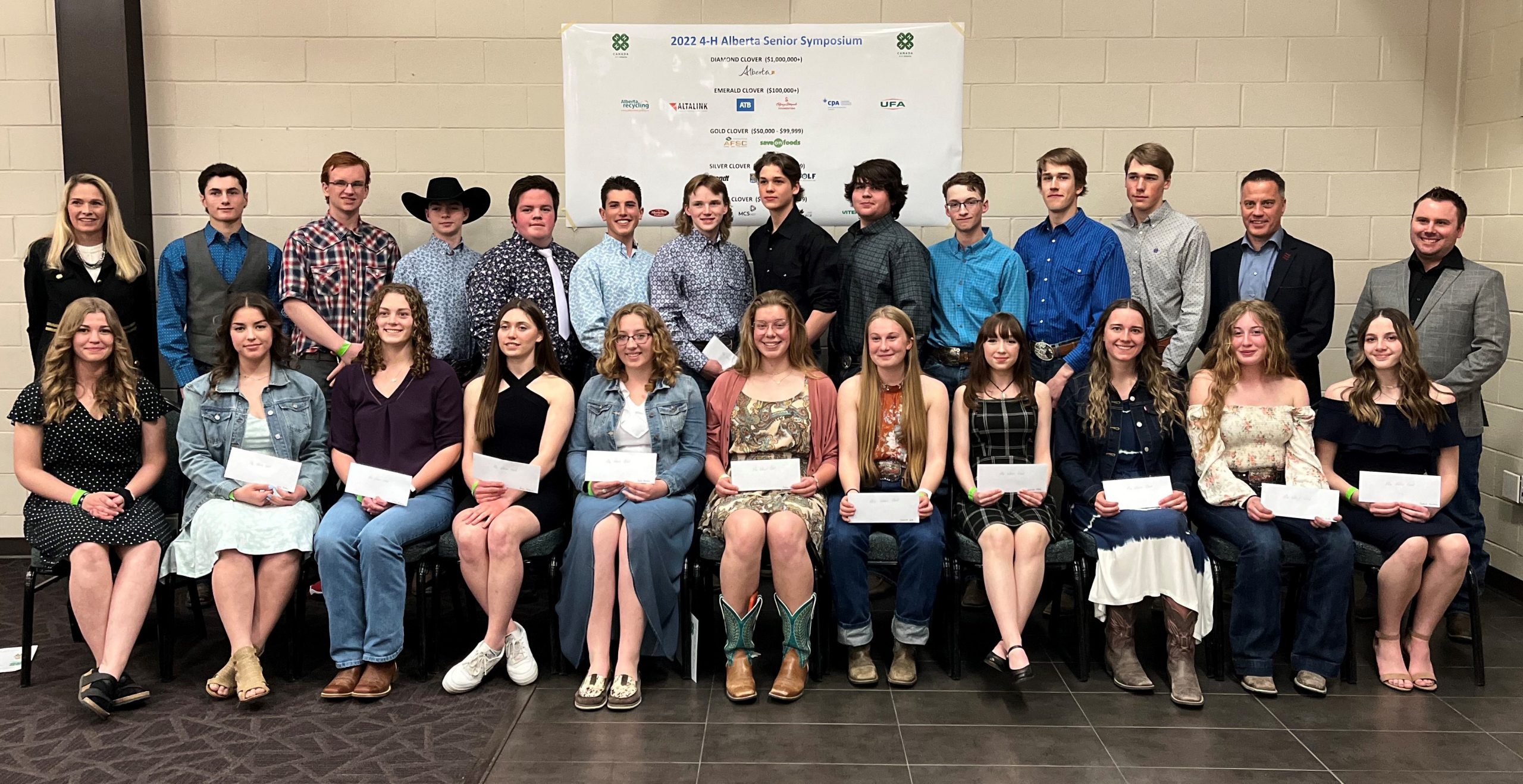 The recipients are:
Emily C., Beaver County 4-H MultiClub
Wyatt Z., Beaver County 4-H Multi
Caydence D., Bonnyville 4-H Beef Club
Grace C., Cherhill 4-H Beef Club
Wyatt J., Clandonald 4-H Multi Club
Aspen M., Crestomere 4-H Multi Club
Charlotte C., Crestomere 4-H Multi Club
Teresa C., Crestomere 4-H Multi Club
Corbin N., Crowfoot 4-H Multi Club
Anke-Marie V., Generations of Tomorrow 4-H Club
Garett R., Kneehill 4-H Multi Club
Sarah B., Lakemere 4-H Beef Club
Gabrielle N., Northlands 4-H Club
Chase P., Retlaw Prairie 4-H Beef Club
Roy M., Savannah 4-H Multi Club
Zachary J., Sexsmith 4-H Multi
Levi J., South Slope 4-H Beef Club
Micah J., South Slope 4-H Beef Club
Ashlynn T., St Paul 4-H Multi Club
Riley K., Swallell 4-H Beef Club
Caitlyn A., Vermilion River 4-H Outdoor Club
Austin H., Wavy Lake 4-H Beef Club