Earlier this summer, 13 senior 4-H members set out to explore Alberta's agriculture and agribusiness landscape as part of AFSC's 4-H Next Gen Tour. Over the course of five days, they toured 20 different farms, agribusinesses and agricultural attractions.
Throughout the tour, 4-H members and AFSC shared updates from the road and glimpses of different parts of the industry we all love. We gathered a few of the posts together to follow their journey.
July 17 – Day One, the journey begins
The tour kicked off at the Alberta 4-H Centre early July 18. Once a few housekeeping details were out the way, the group boarded the bus and hit the road.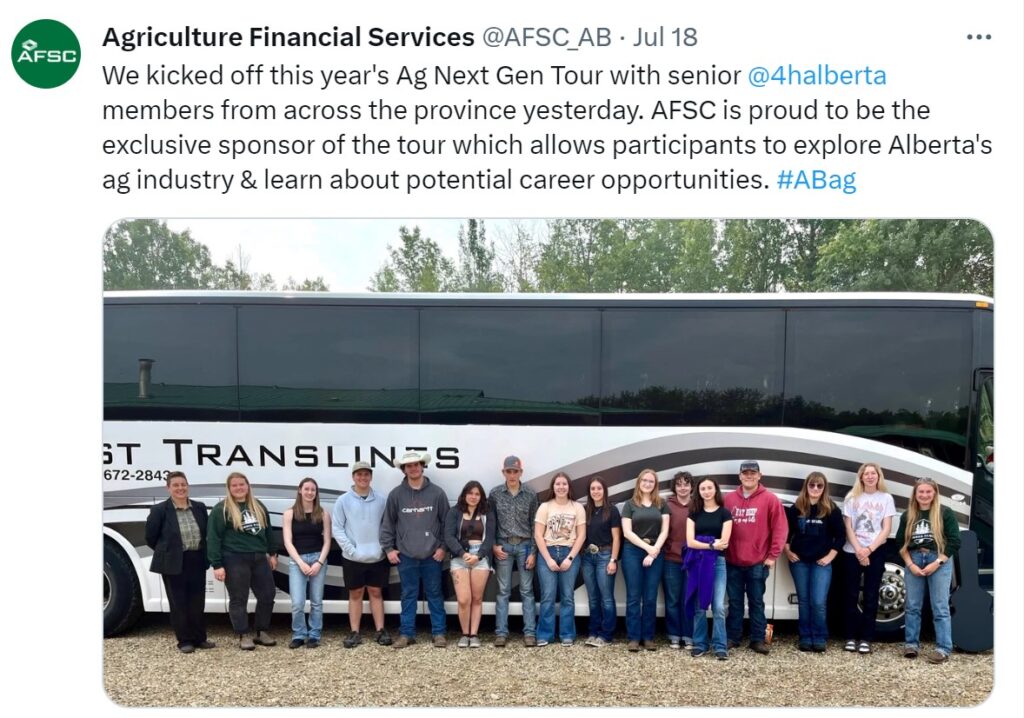 The first day was a busy one with stops at Nutrien, Wolf Midstream, Bayer Crop Sciences and Canadian Rockies Hemp.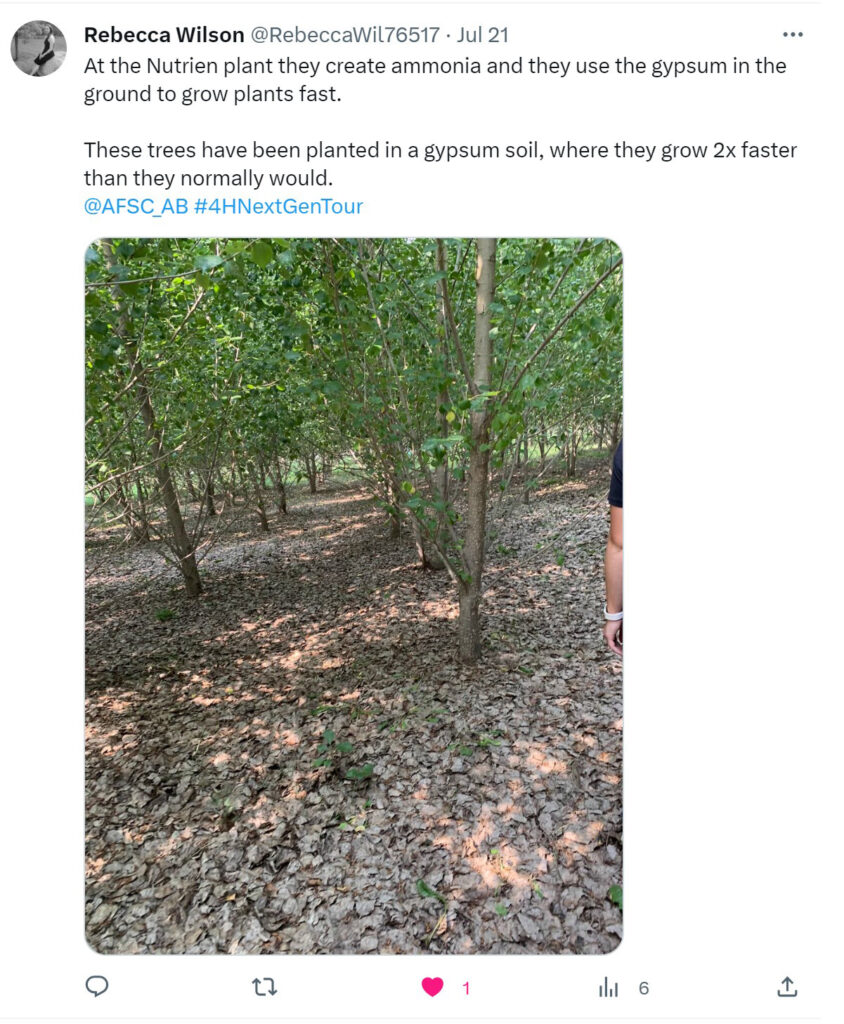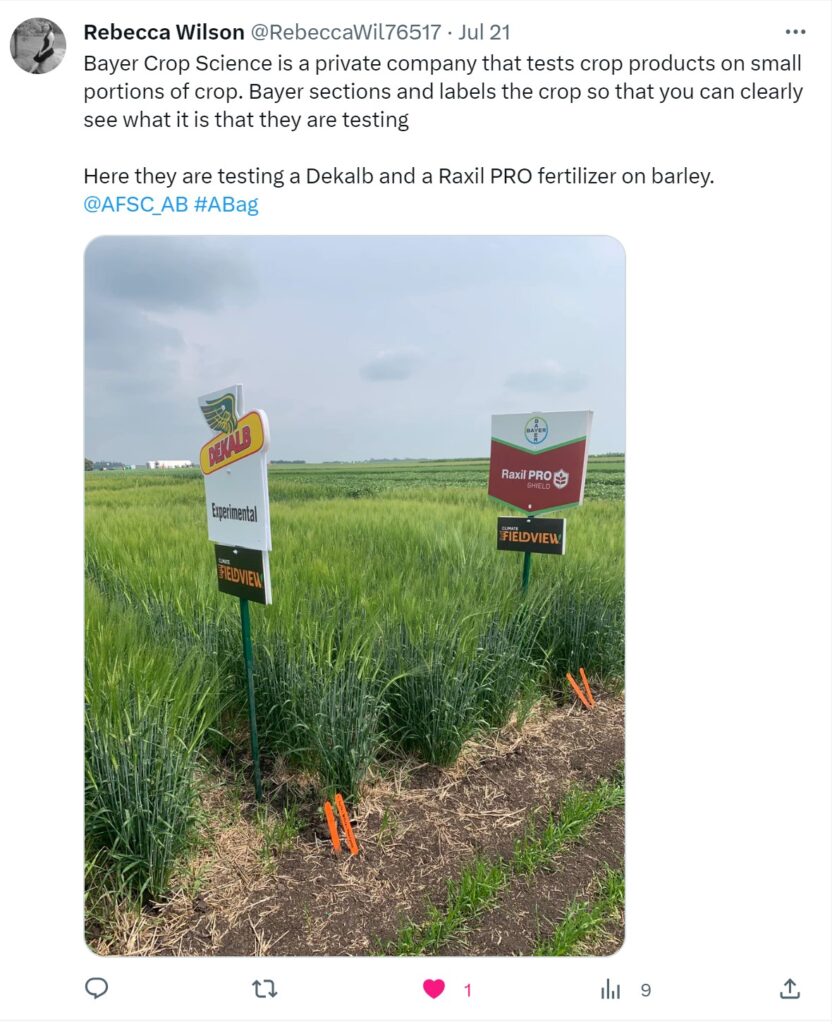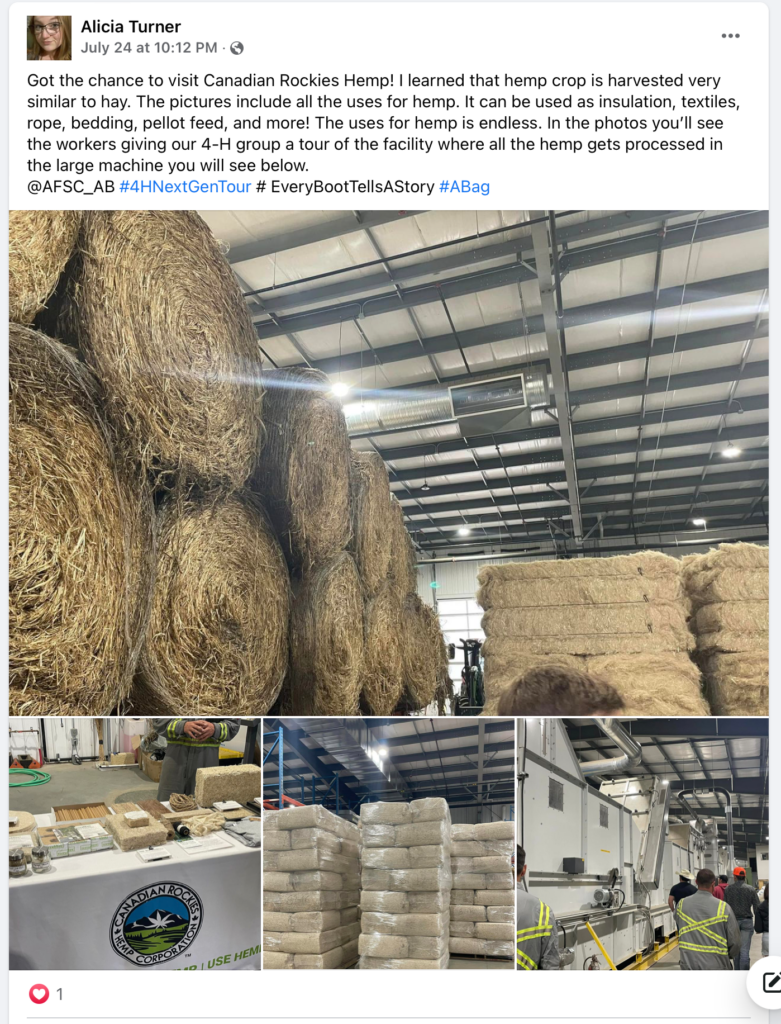 July 18, Day Two – Lamont, Ryley and Forestburg areas
After an overnight at Elk Island National Park, the Next Gen Tour was back on the road early for day two. Scheduled stops this day included Richardson Pioneer in Lamont, Claystone Waste in Beaver County and the Forestburg historic grain elevator.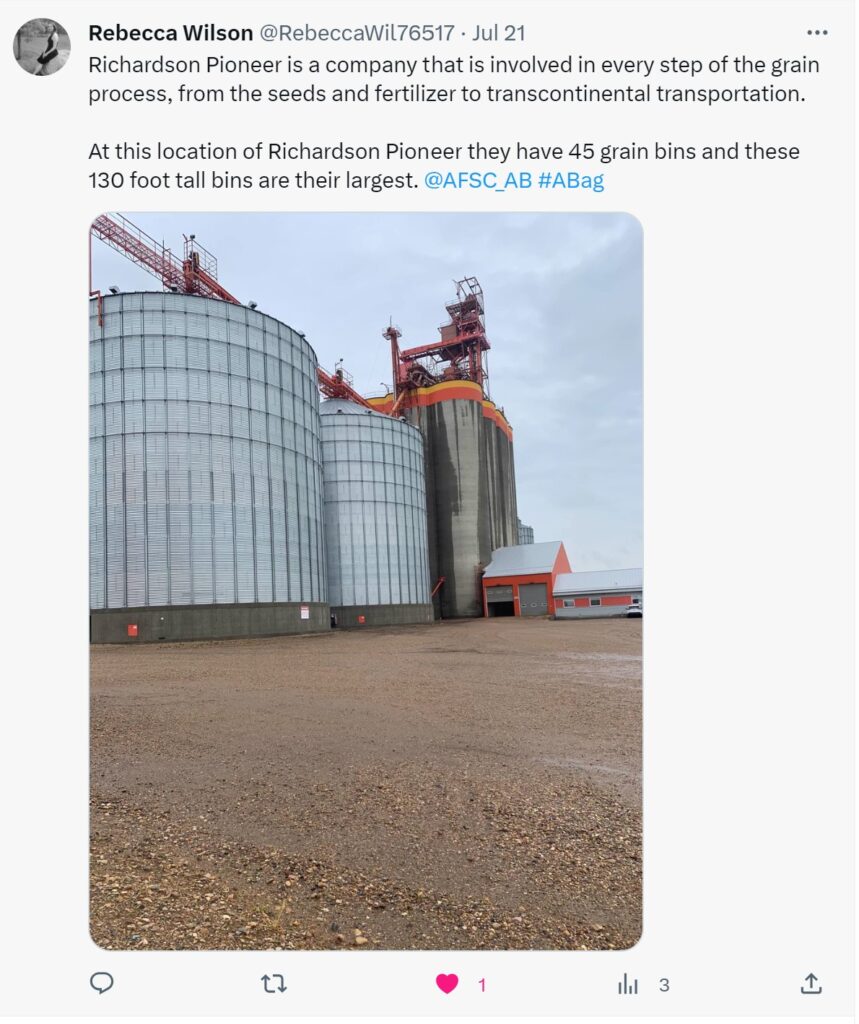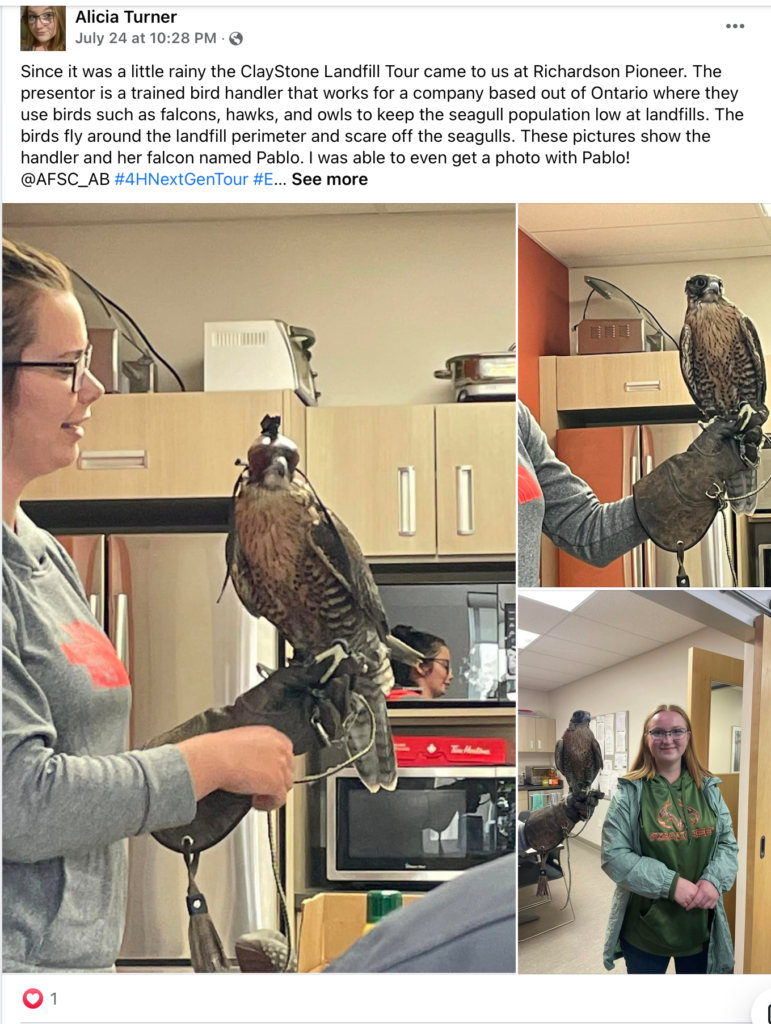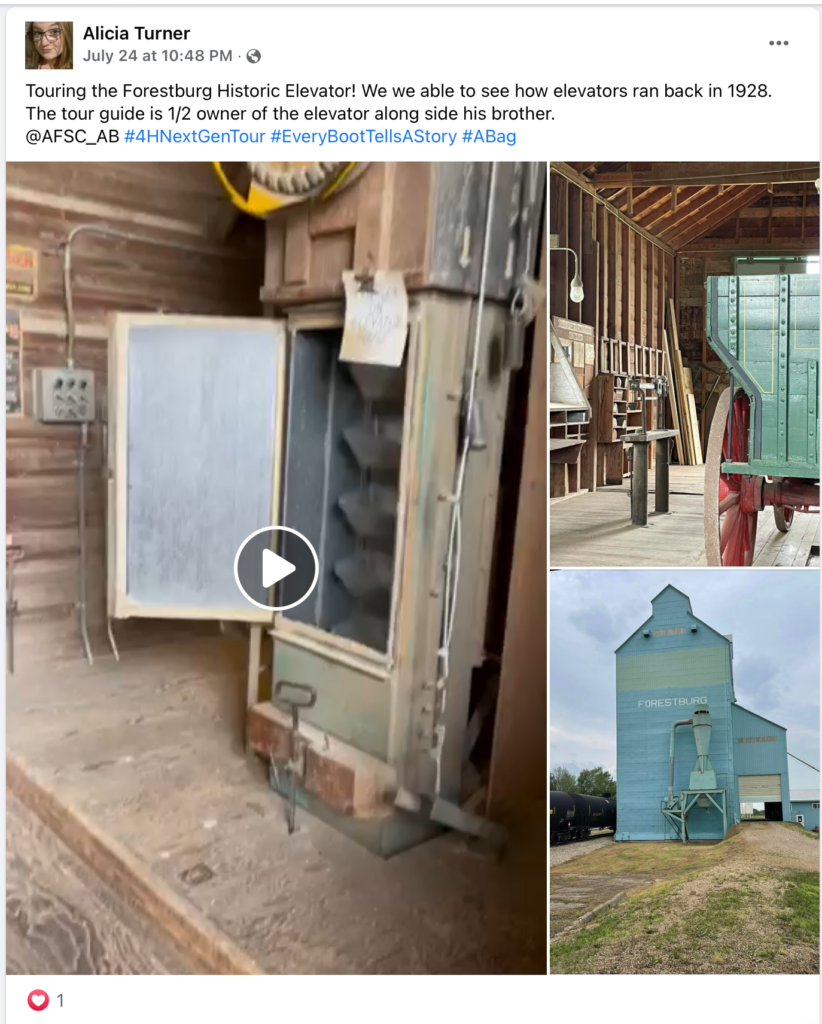 July 19, Day Three – Stettler, Torrington, Linden, Three Hills areas
Day three kicked off with a visit to Neilson Beef followed by stops at the Torrington Gopher Museum, Kirks Alpaca Farm, Sweet Grass Contracting Ltd, Kalassen Ventures and Spring Coulee Pullets.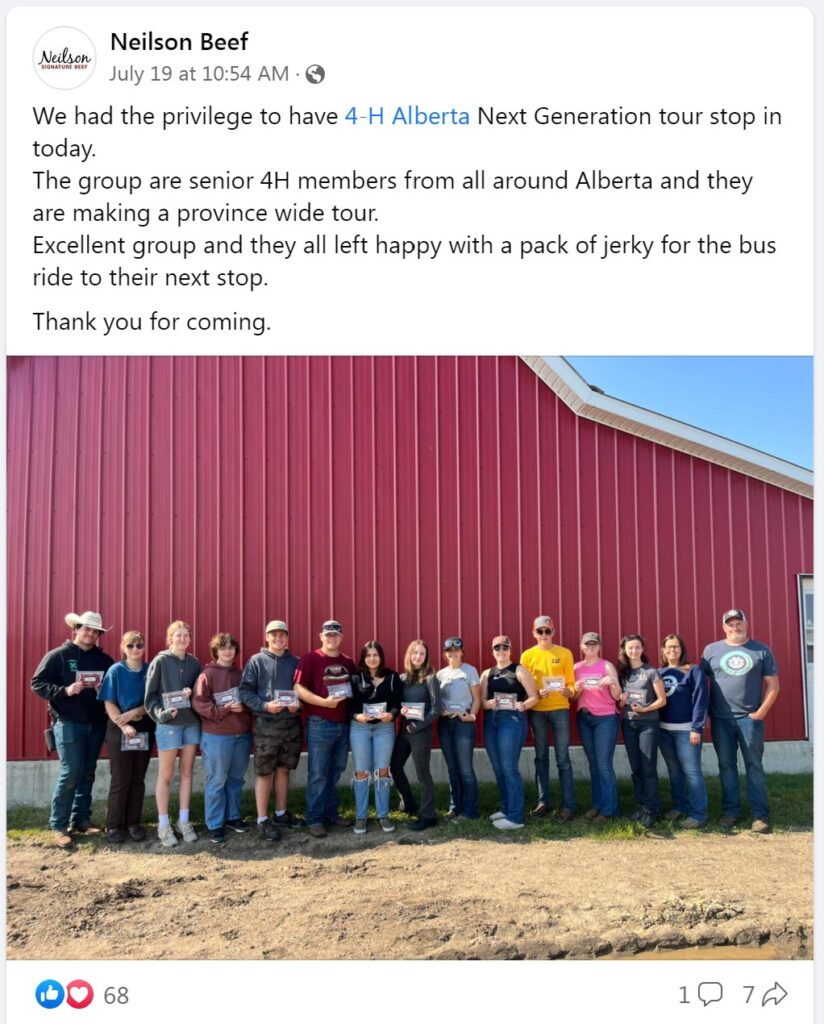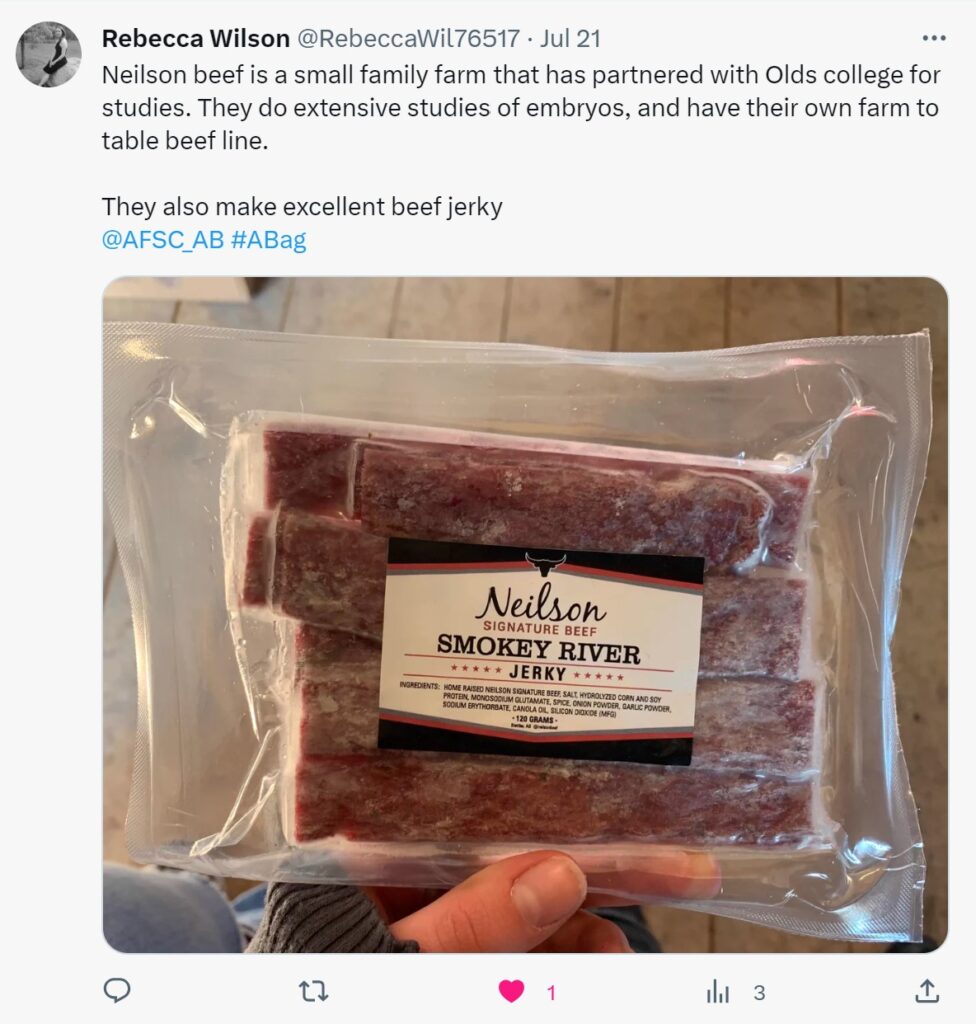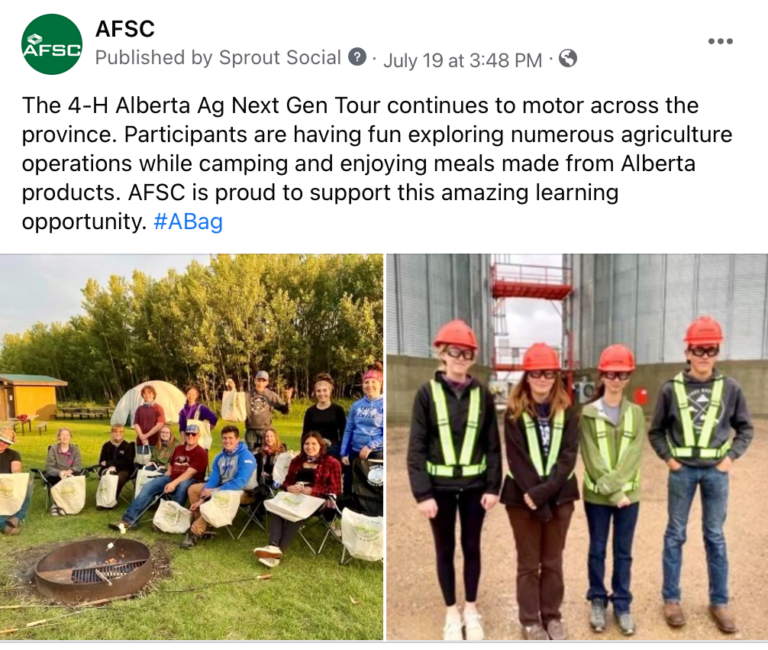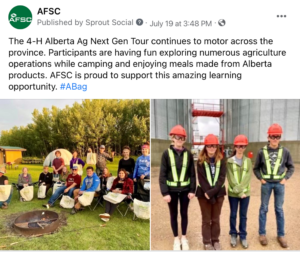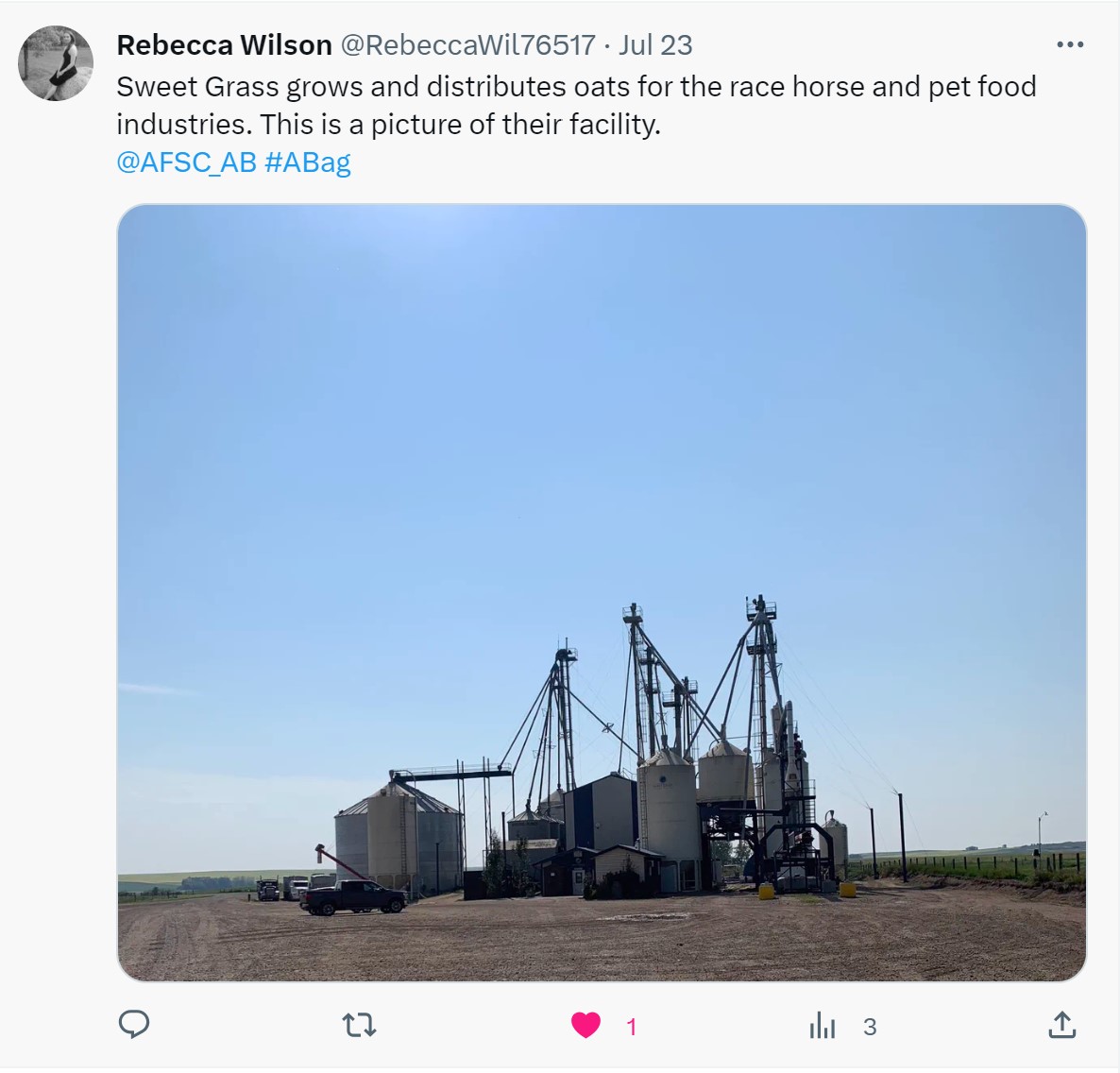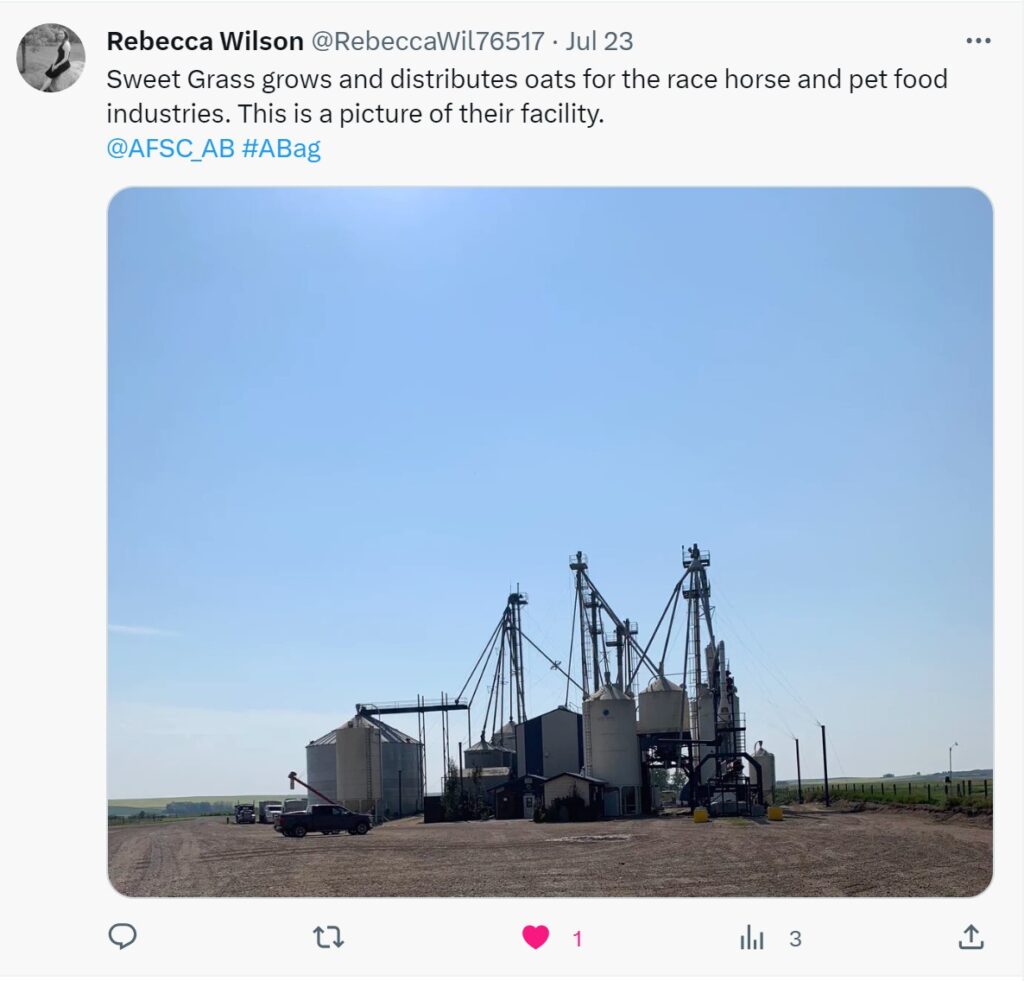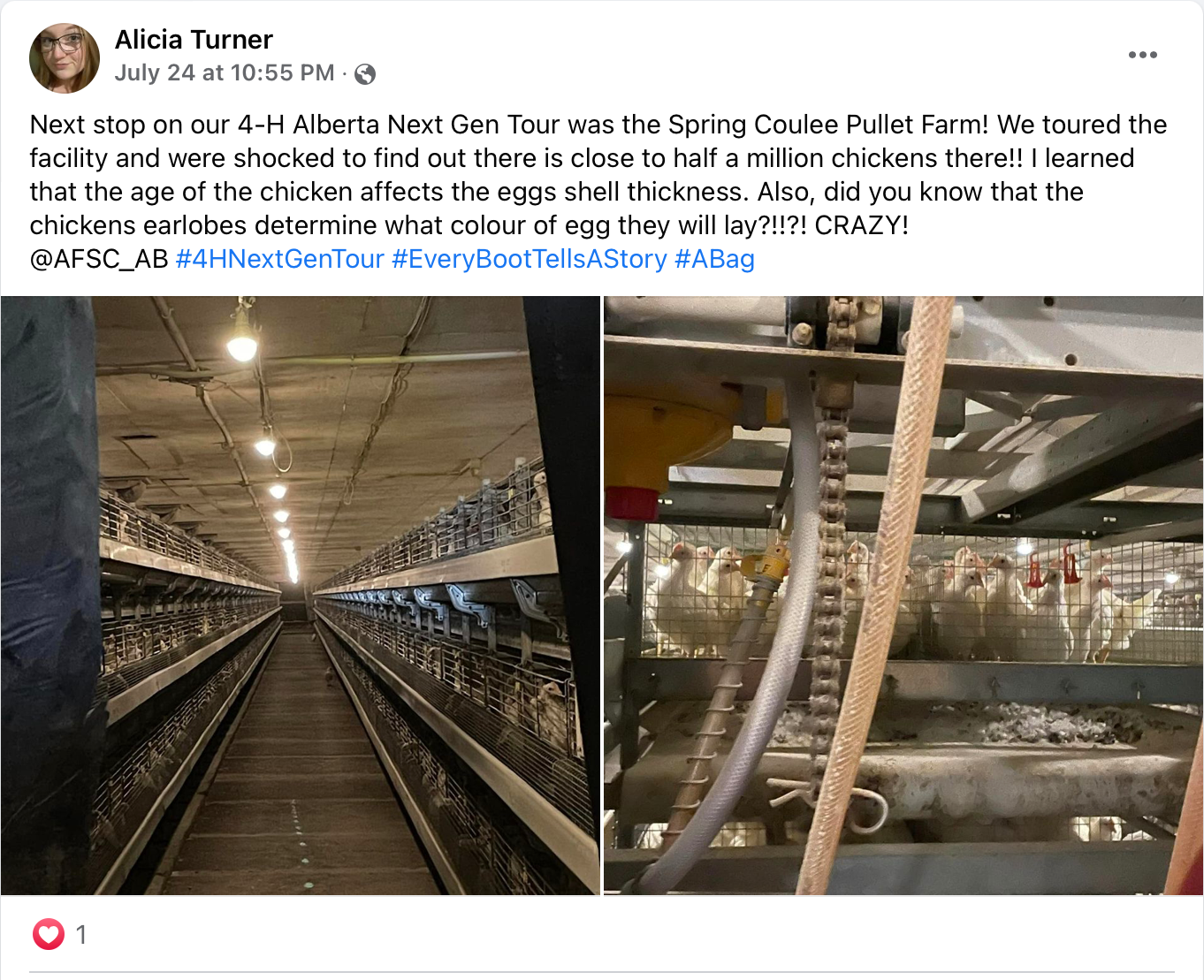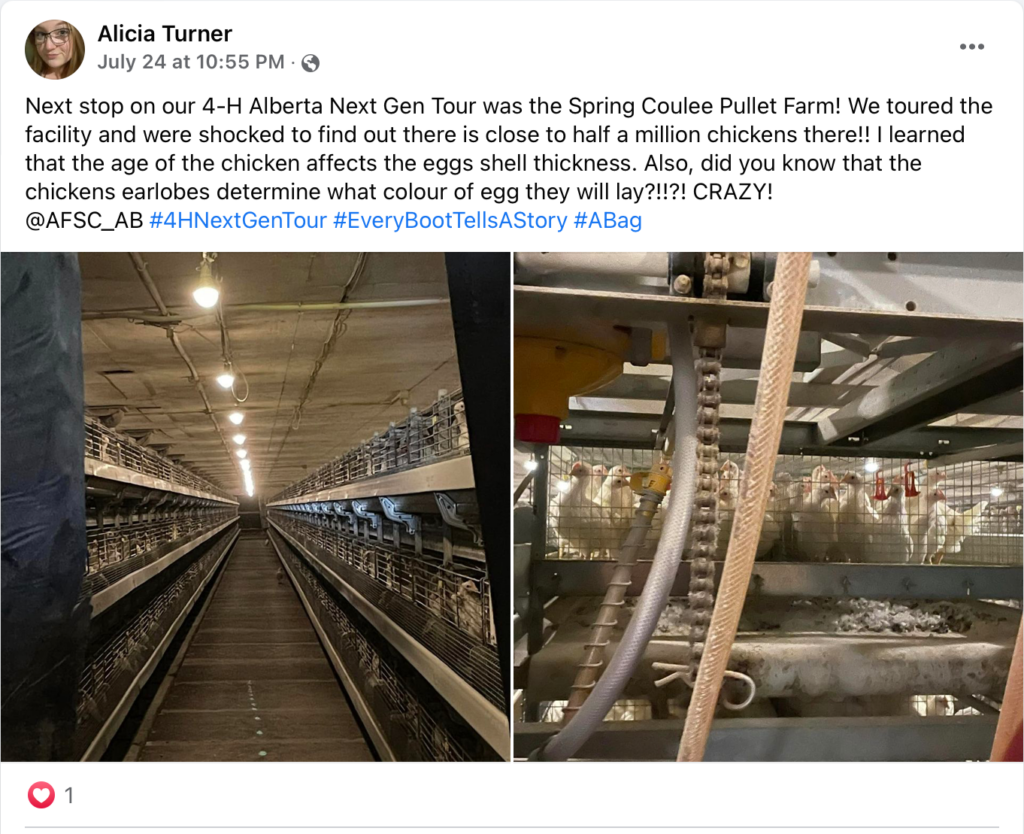 July 20, Day Four – Beiseker and Strathmore areas
The learning and exploring continued on day four with visits to Replenish Nutrients, Rocky Mountain Shrimp and Eagle Lake Nurseries.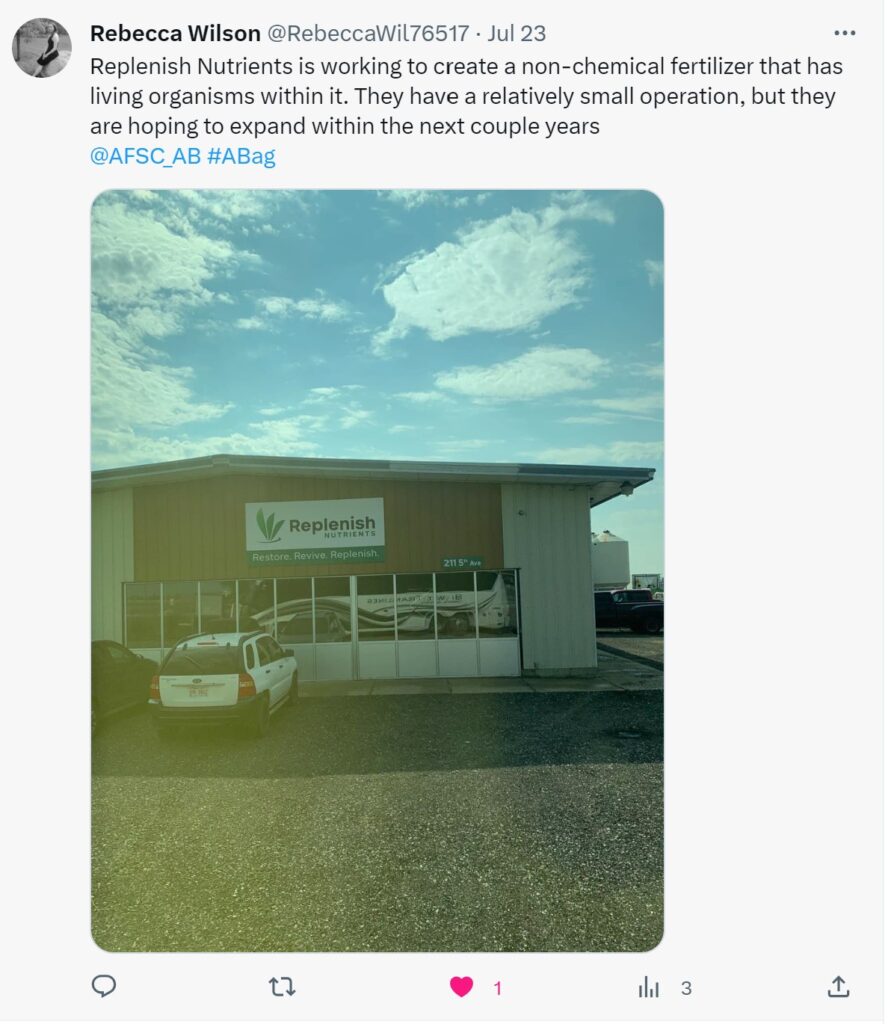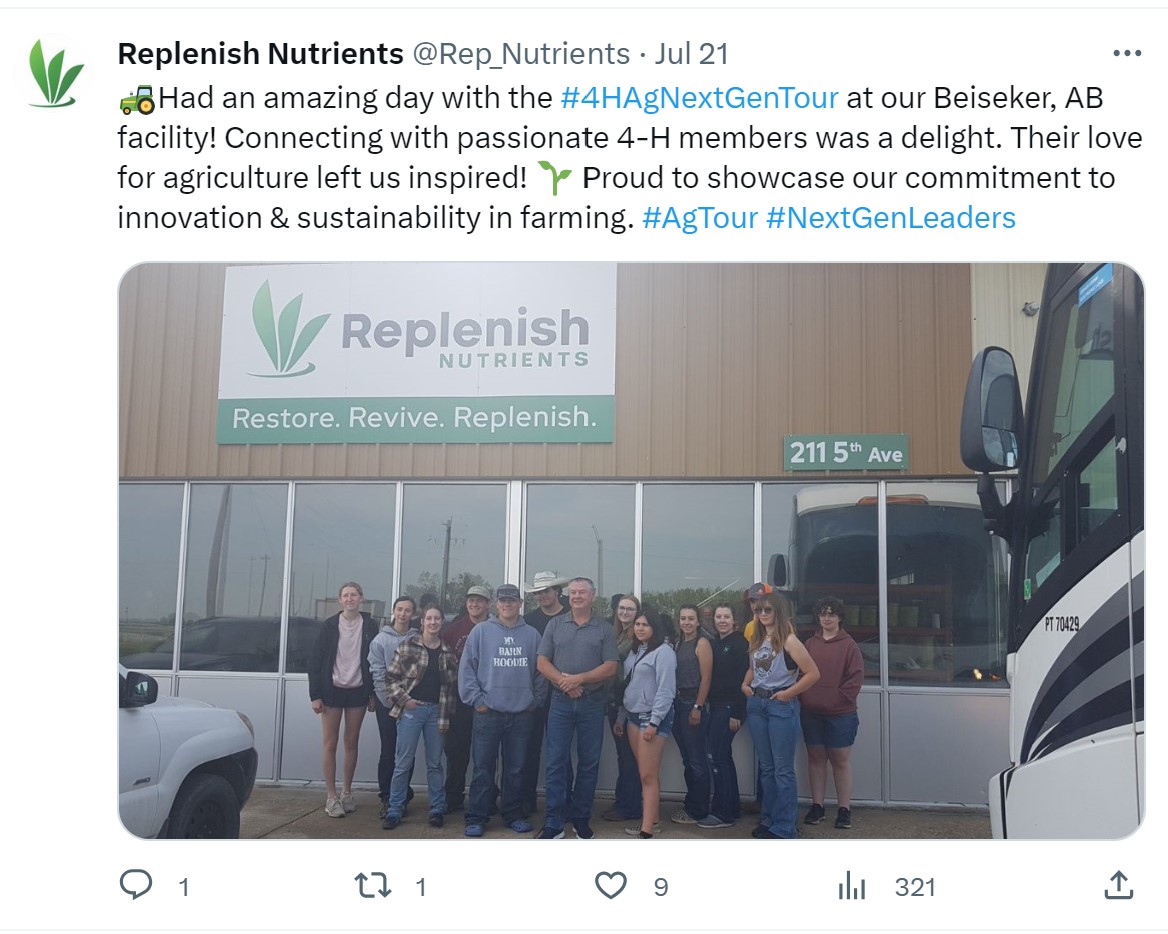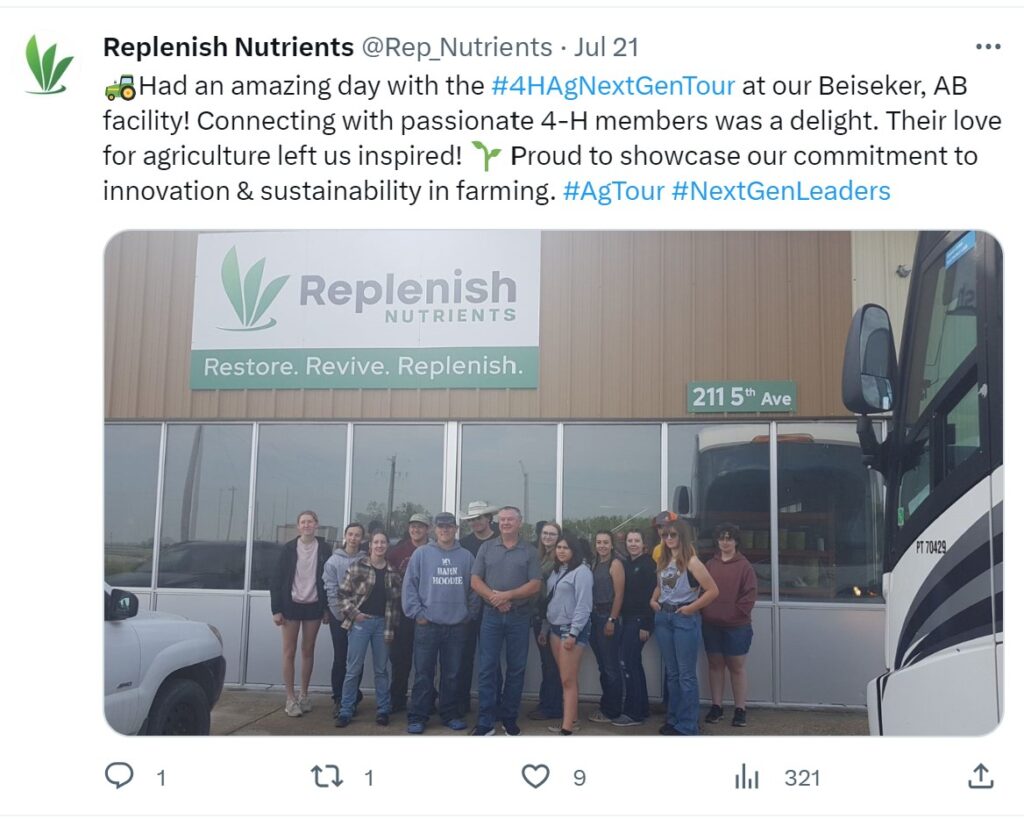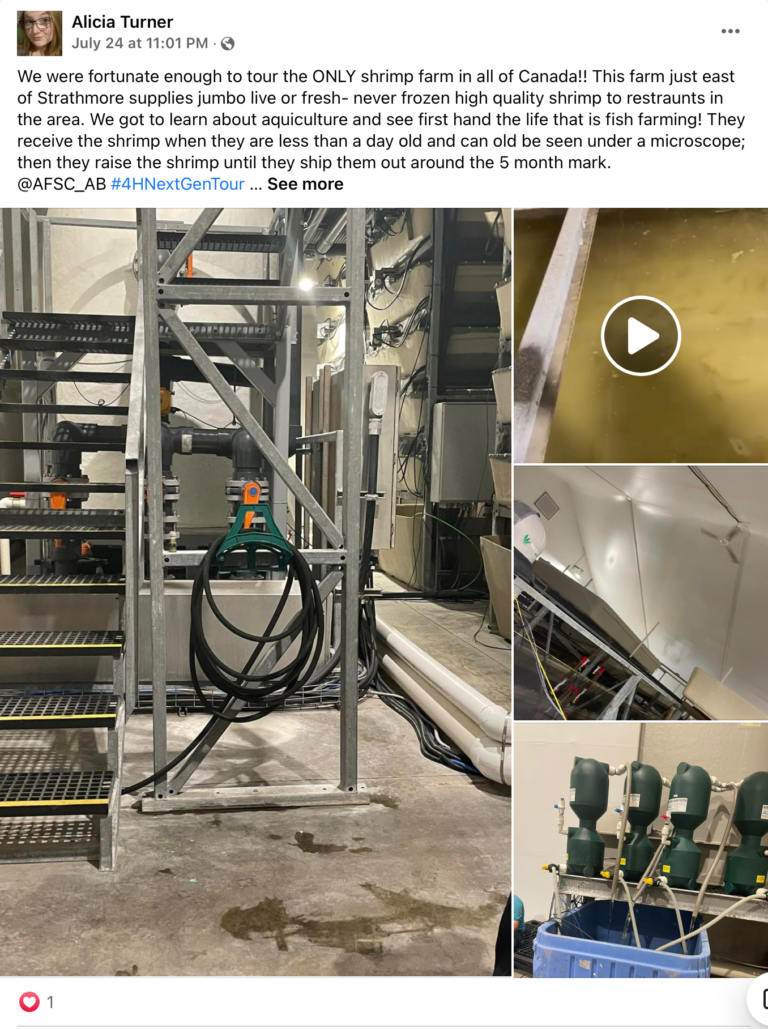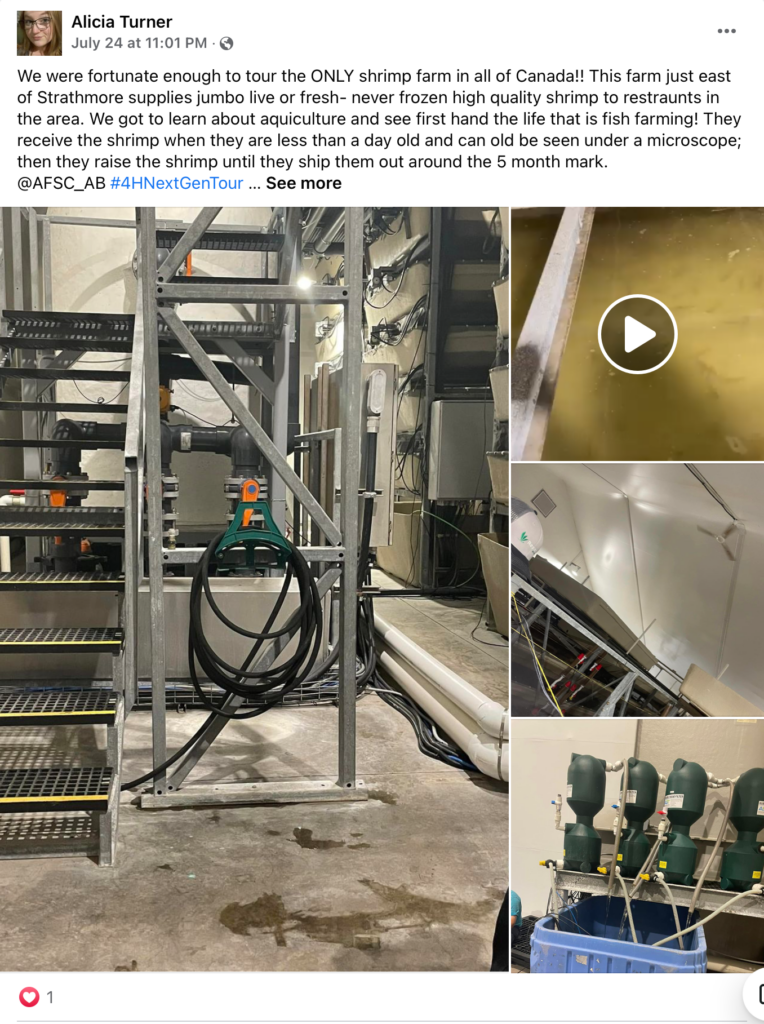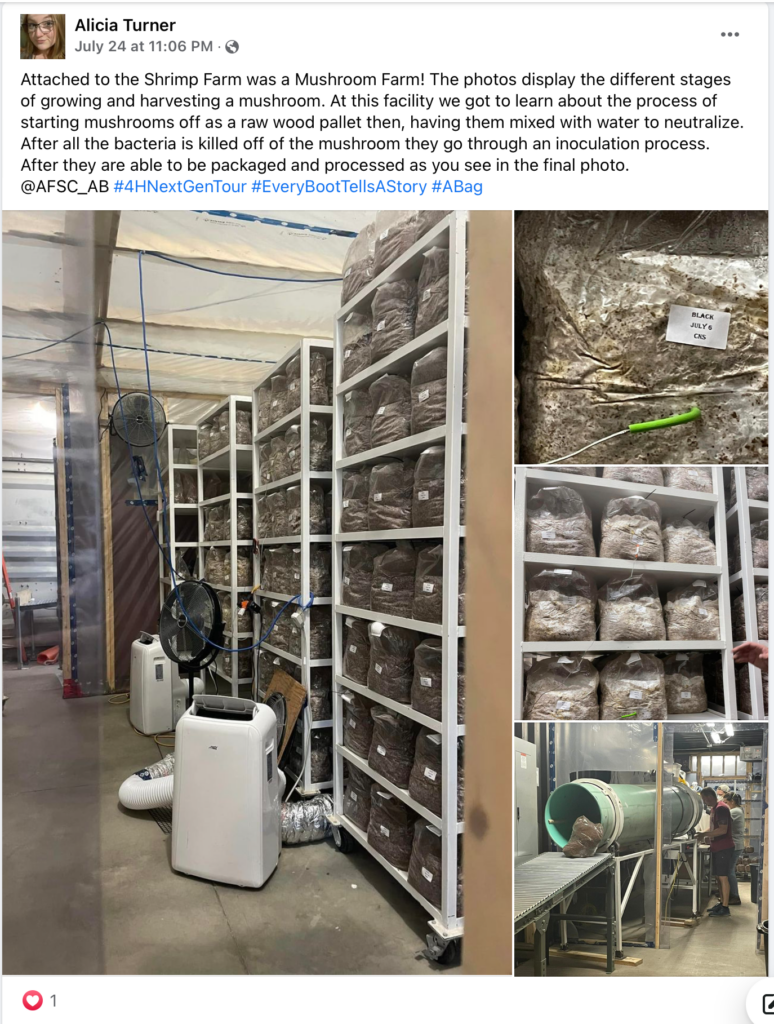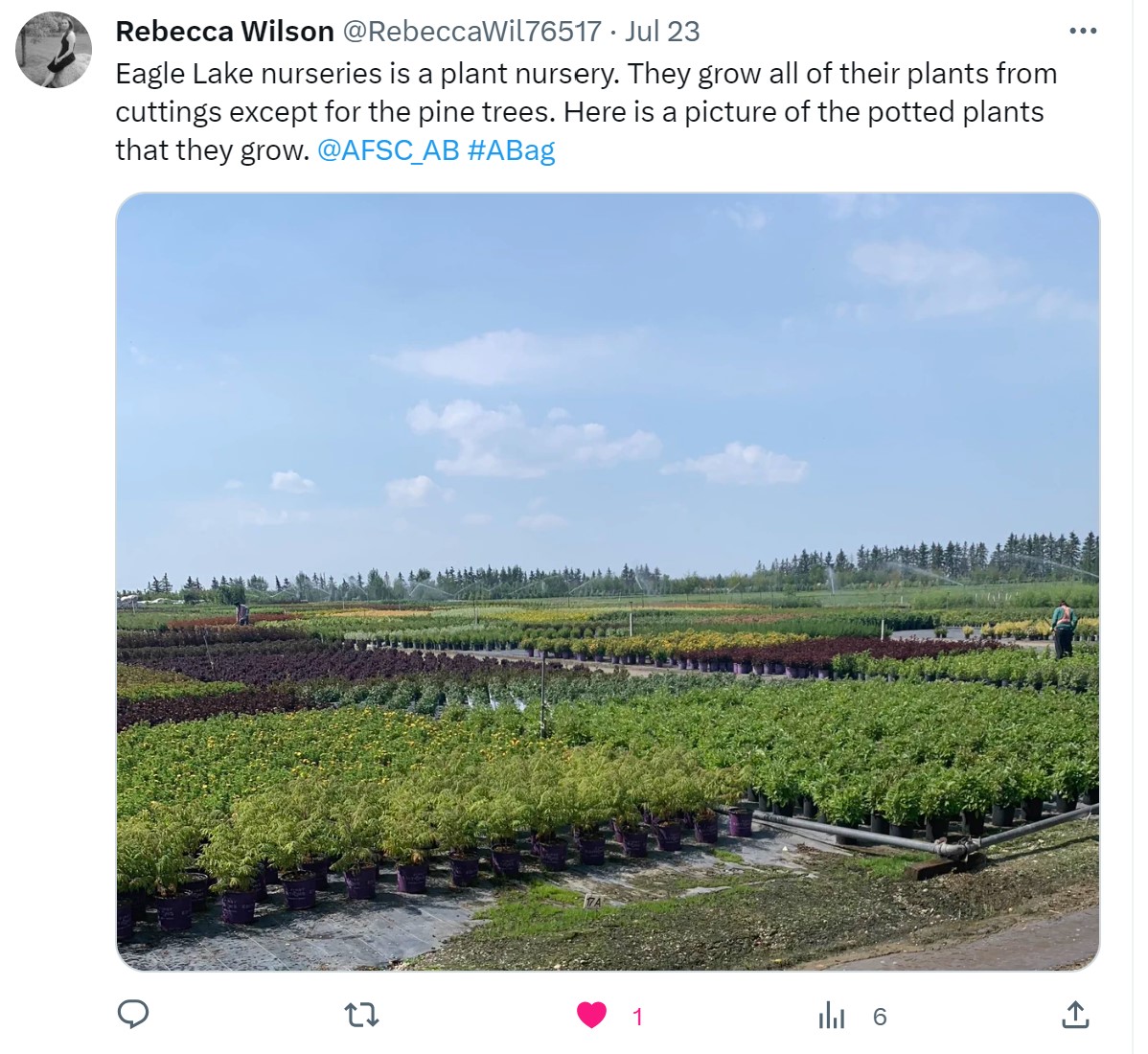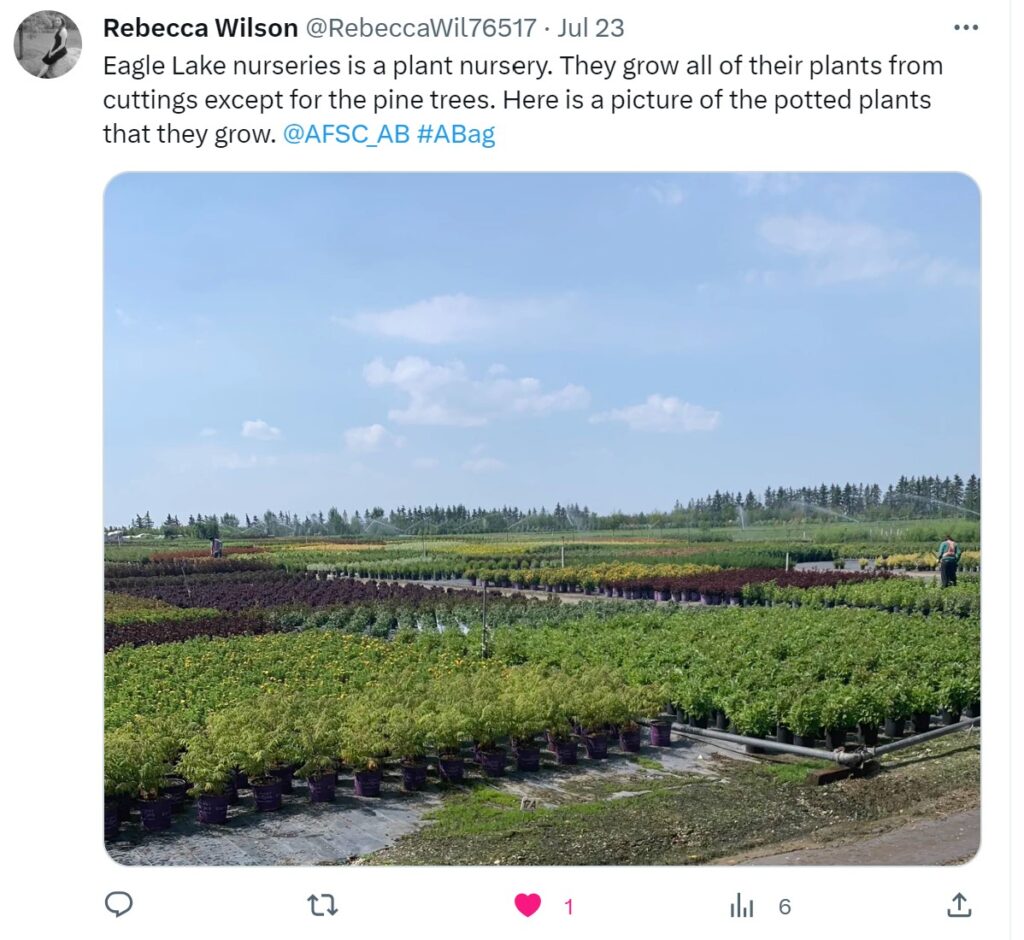 July 21, Day Five, heading home – Innisfail, Red Deer, Lacombe and Wetaskiwin areas
The final day of the Next Gen Tour saw stops at Beck Farms, The Jungle Farm, Gull Lake Honey, and Supreme International before the journey ended where it began at the Alberta 4-H Centre.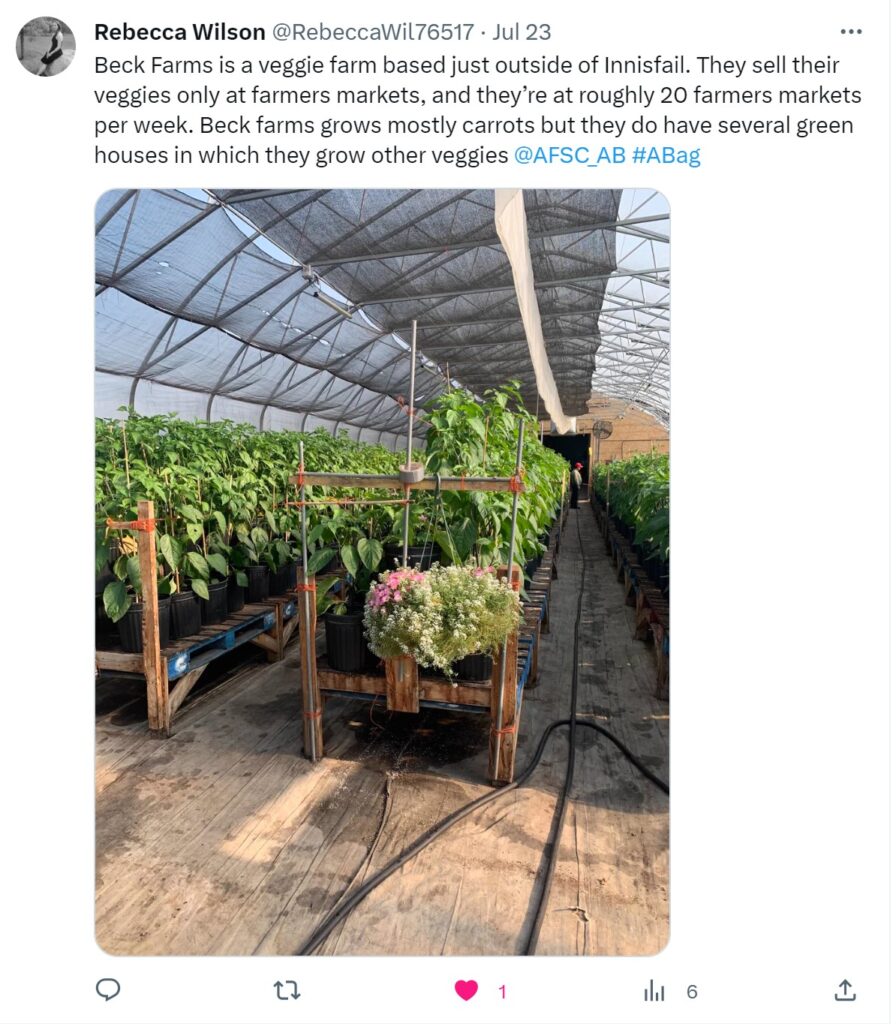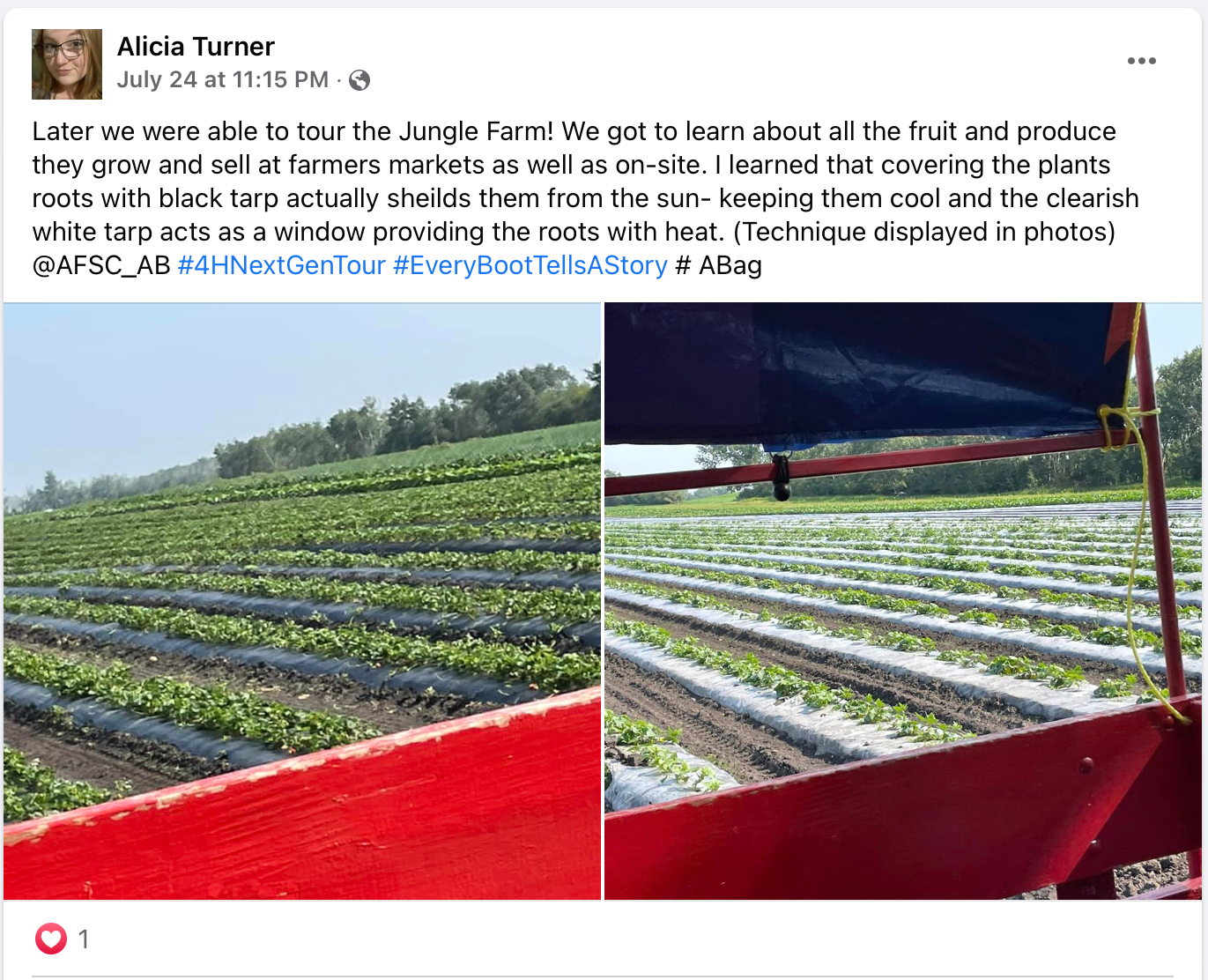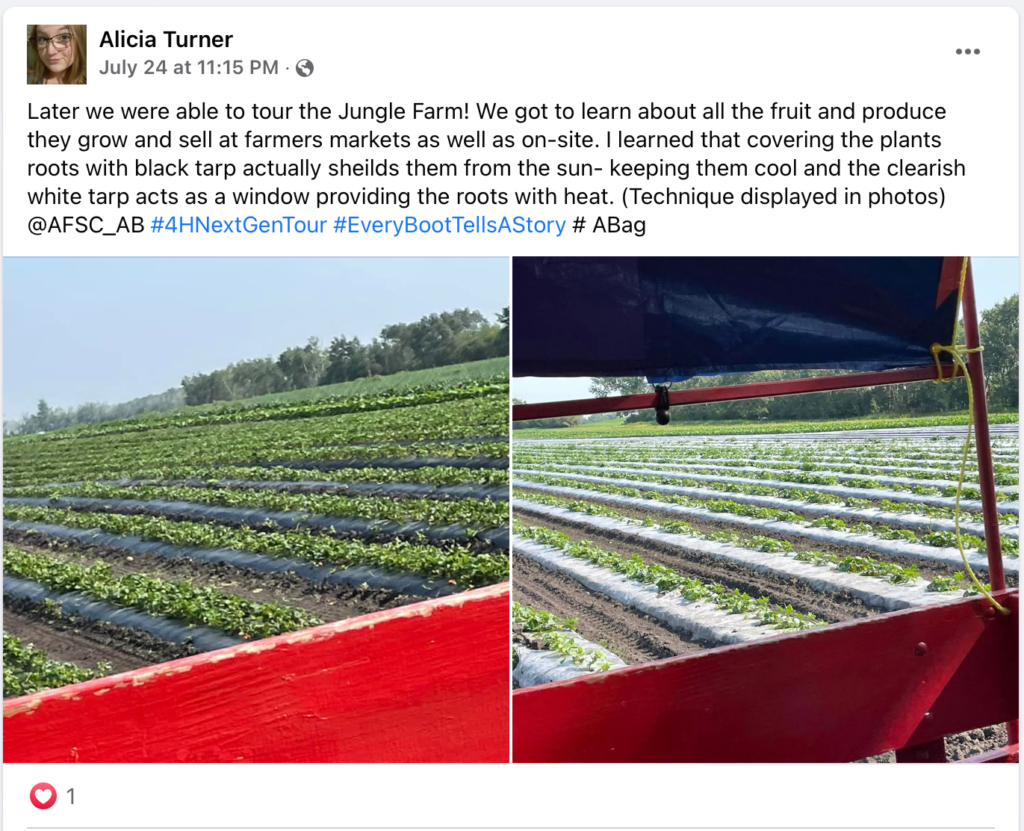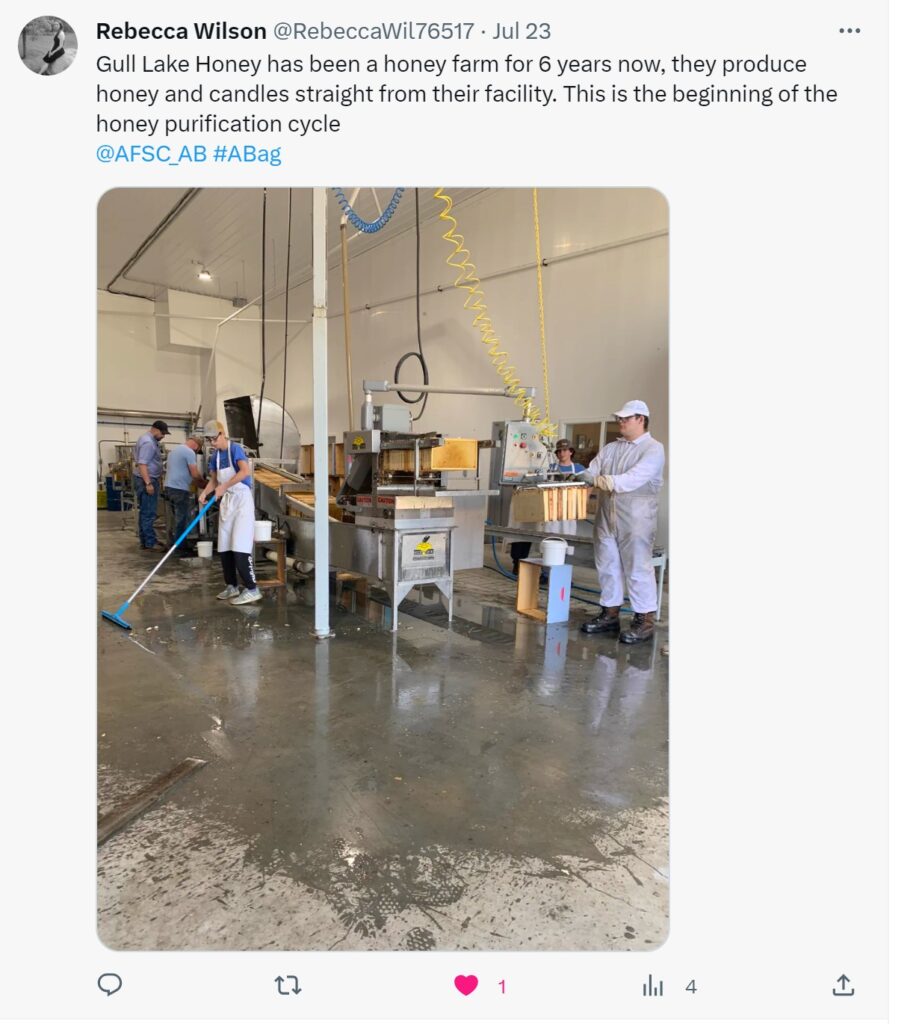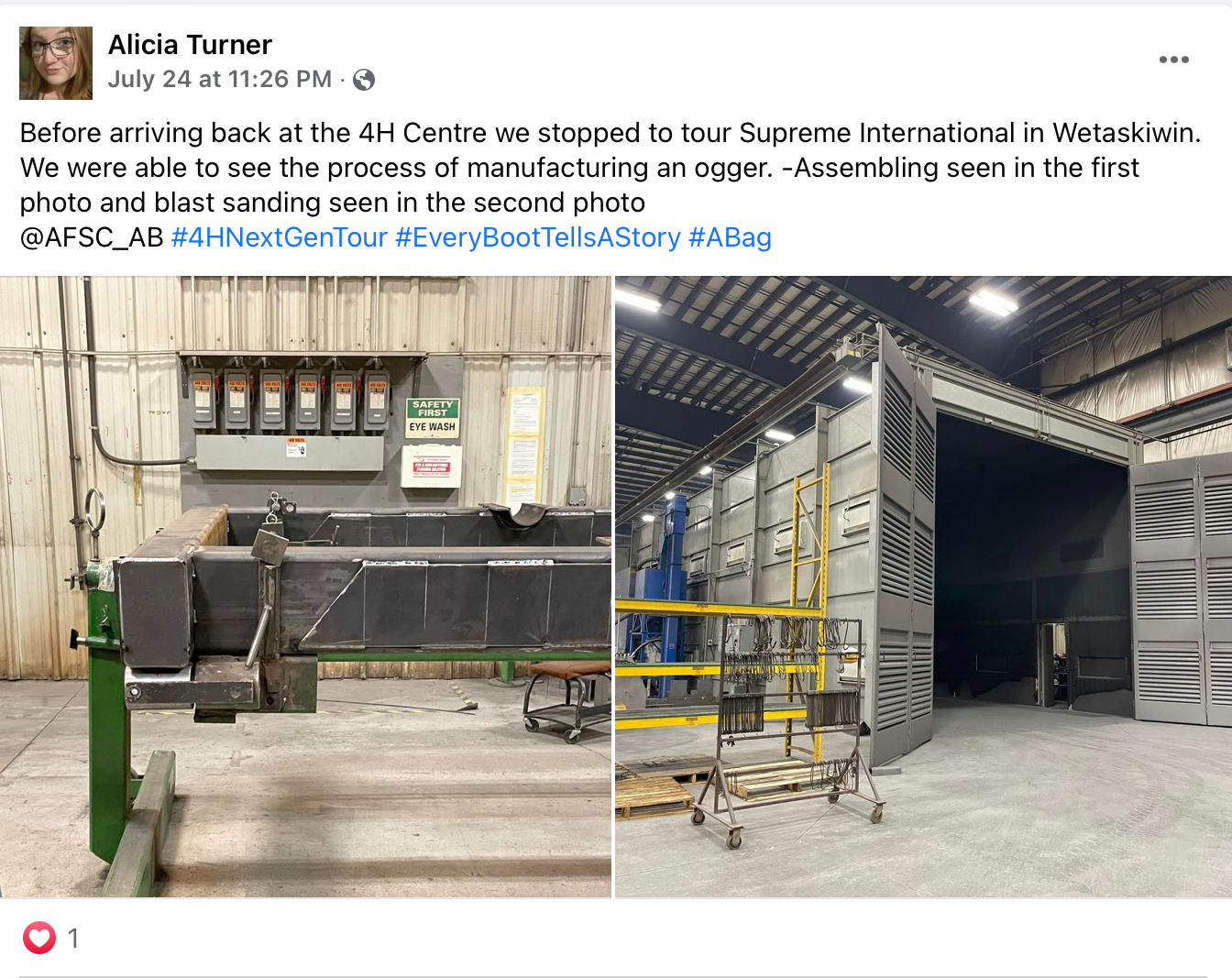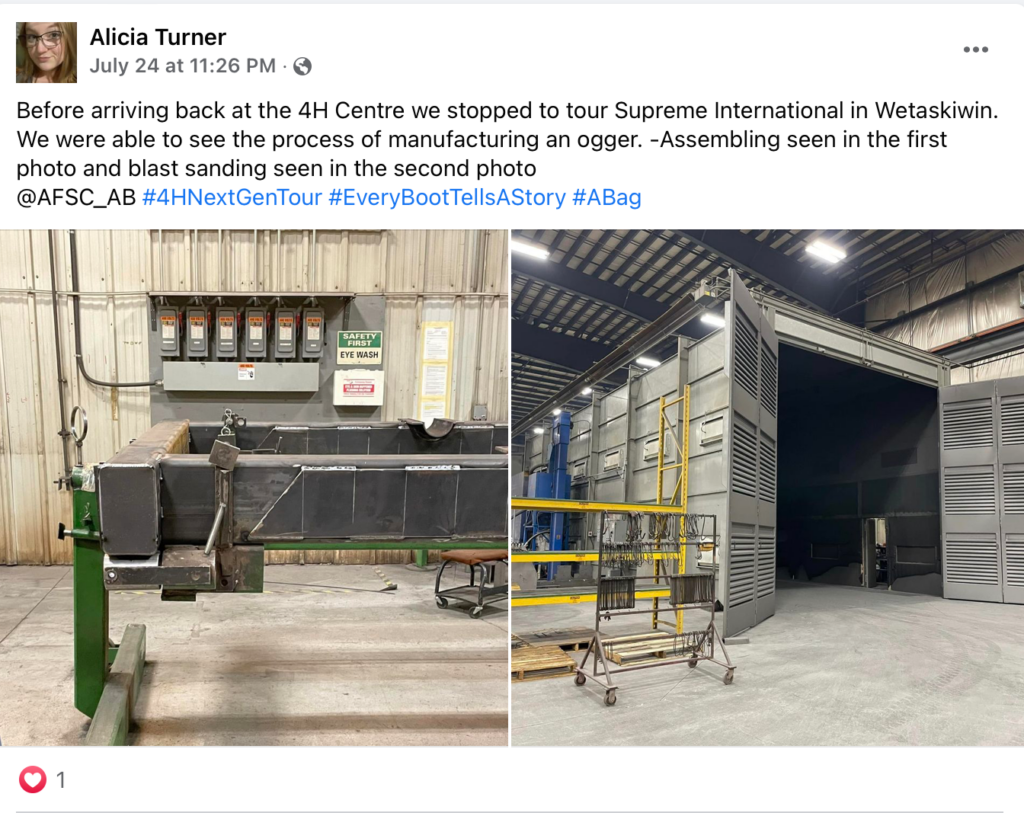 The Next Gen Tour gives senior 4-H members a chance to increase their awareness of Alberta agriculture and potential career opportunities. Spots on the tour were awarded at the 4-H Alberta Senior Symposium earlier this year. Agriculture Financial Services (AFSC) is proud to be the exclusive sponsor of the tour.