Wildlife Damage Compensation Program: Excreta contaminated crops
The late fall harvest has increased the risk of damage by wildlife resulting in excreta contaminated crops. The Wildlife Compensation Program, which is funded by the federal and provincial governments, provides compensation for cleaning costs up to $0.62/bushel. To benefit from this program, a producer does not have to have an annual crop insurance policy with AFSC.
Producers must contact AFSC as soon as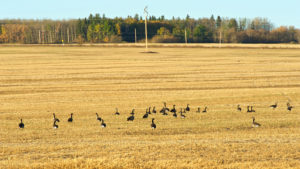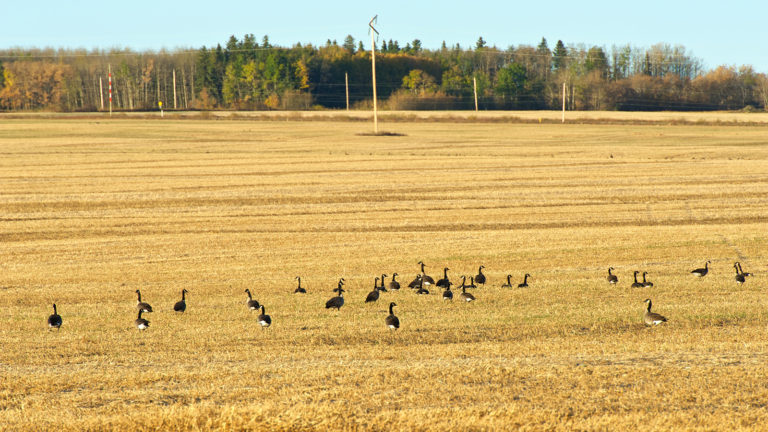 possible after first noticing excreta contamination and request an inspection.
Here are some basic guidelines for the Wildlife Damage Compensation Program for excreta contaminated crops:
The producer must file a request for inspection and will be charged a non-refundable appraisal fee per inspection type for each section of land or portion thereof on which there is damaged crop. This fee is per section or bin location, not crop.
When contamination is detected prior to harvest, AFSC will determine the area(s) of the field where contamination exists.
If contamination is detected in storage, production must be sampled by AFSC prior to cleaning or disposing of the grain to verify contamination, establish marketable grade of stored production and identify where the contamination originated (eg: deer, goose). Marketable grade is the grade of the production without excreta contamination.
AFSC will also accept grain samples that have been taken by a primary or terminal elevator that has been licensed by the Canadian Grain Commission, provided that:

The samples are taken prior to the production being sold to, cleaned by, or stored in the primary or terminal elevator confirming excreta in the sample;
The production associated with the samples is verifiable through official delivery tickets receipts; and
AFSC receives the samples with excreta, with an understanding that the samples will not be returned.

The producer must not have sold, disposed of or cleaned the crop prior to initiating the claim; otherwise their request for inspection is rejected.
Eligible Wildlife Species:

Wildlife excreta caused by ungulates: antelope, deer and elk, moose, mountain goat and mountain sheep
Waterfowl: duck, geese and sandhill cranes
Upland game birds: grouse, partridge, pheasant and ptarmigan
Bear

If production is cleaned at commercial, stationary or mobile licensed seed plant, the claimant will be required to provide official receipts.
In order to receive compensation, wildlife damage must be a minimum of $100 calculated loss per crop.